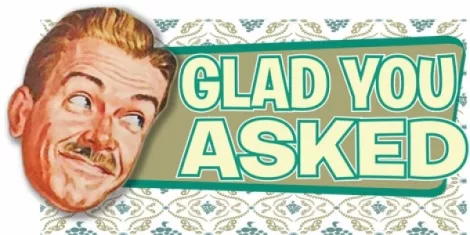 Dear GYA, The reason I won't be caught is because I am way too stealthy for you stupid idiots. So far, I've seamlessly faded into my surroundings like the Predator in that one movie. Yeah, good luck finding a white guy dressed in camouflage ... with a gun ... in Utah. Hahaha.--- Anyways, I'm thinking about stepping out of the hills for a night on the town -- anything good happening? - Troy Knapp, Mountain Man
Troy, You diabolical ... you're right, we'll never find you among all the other white guys with a guns in Utah. Damn it. Well, since you're outta the woods, here are a few things to do tonight:
Detroit rapper Danny Brown will be on the mic at The Complex. The rapper signed to A-Trak's label Foolsgold Records last year and has since released his most acclaimed album to date, XXX which was Spin Magazine's hip-hop album of the year for 2011. A$AP Rocky and Schoolboy Q are also on the bill. The doors open at 8 p.m.
At Abravanel Hall, check out KUER's presentation of The Capitol Steps. With Election Day right around the corner, it only makes sense that KUER would bring the people of Utah the political-satire group The Capitol Steps. For years, this political parody has mocked major news headlines from around the world and this year is no different. The show starts at 7 p.m.
Pop-punk rocker SSION will be at Urban Lounge. SSION (pronounced "shun") activates asses on the dance floor—a subversive dance-punk show that merges '80s and '90s pop with down-and-dirty rhythm. He also has a wicked mustache. The show starts at 9 p.m.
Other worthwhile events happening today:
- Gracie's will be hosting the Warren Miller Flow State pre-party at 6 p.m.
- The Deftones will be at In The Venue/Club Sound, starting at 8 p.m.
- The Weber County Pleasant Valley Branch Library will be showing a free screening of Dawn of The Dead. The show starts at 6:30 p.m.
For today's complete list of things to do, click here.