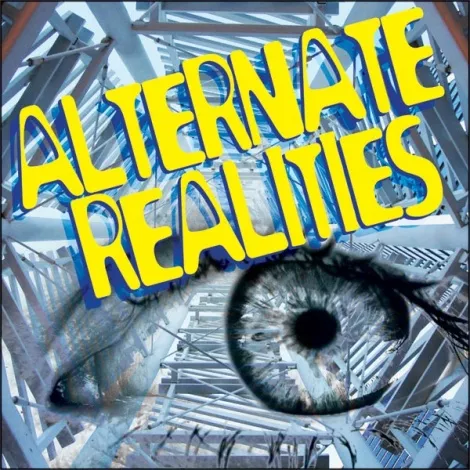 The Boston Phoenix fact checks Mitt Romney's story of recruiting a binder full of women to his cabinet as Governor of Massachusetts and found not only did Romney staff women in departments he didn't care about, but that senior-level positions held by women declined during his administration.---
Top of the Alty World
"Mind the Binder"—Boston Phoenix
Speaking of binders of women, Slate provides a map of pay inequality by gender of states and counties in the country. The worst disparity is in Utah, where women receive 55 cents on the dollar their male counterparts make in similar positions.—Slate
The marriage-equality battle heats up, where Minnesota is seeking to amend its state's constitution to define marriage as a union only between a man and a woman.—Democracy Now!
Practicing restorative justice that would, for example, force a polluting company to be involved in the cleanup of ecosystems it contaminates was one of the ideas advanced by the Women's Congress for Future Generations that recently met in Moab, Utah, to plan solutions for the future.—Yes!
Top of Alty Utah
Utah's federal delegates receive a failing grade for queer rights.—Q Salt Lake
Utah Pride is restructuring its social-outreach efforts.—Salt Lake City Weekly
KRCL hosts homeless advocates in discussing the challenges of doing outreach to homeless youth.—RadioActive!
The battle is heating up, as a Canadian company ramps up efforts to run Utah's -- and the nation's -- first tar-sands strip mine near the Book Cliffs of southeastern Utah.—Salt Lake City Weekly
Rantosphere
Monroe Anderson, a contributor for The Root, an online magazine of black news and culture, breaks down Mitt Romney's second debate performance.
"[Conservatives] fell into the default position, creating a narrative to suit their personal beliefs and biases. There was no way that the man whom Romney-campaign co-chair John Sununu had characterized following the first debate as incompetent, 'lazy and detached' was AWOL at this second one. The presidential debate turned out to be a racist's worst nightmare: an intelligent, knowledgeable black man with authority."—The Root
The Long View
Truthout profiles Adnan Latif, a Guantanamo Bay detainee who died in custody and whom many, including a federal judge, say deserved not to be there in the first place. Latif's attorney David Remes reflects on his client's time at Gitmo.
"'Of all of the detainees I've represented over the years, I was fondest of Adnan," Remes said. "Our relationship was far more than that of lawyer and client ... I'll miss him." Adnan often said he wanted to die. Guantanamo "is a piece of hell that kills everything," Adnan wrote in a letter to his attorneys. In 2007, Adnan contributed a poem, "Hunger Strike Poem," to the book Poems from Guantanamo: The Detainees Speak. In just 20 lines, Adnan captured his despair and gave a voice to the other prisoners who could not speak for themselves.
"Where is the world to save us from torture?
Where is the world to save us from the fire and sadness?
Where is the world to save the hunger strikers?" --Truthout