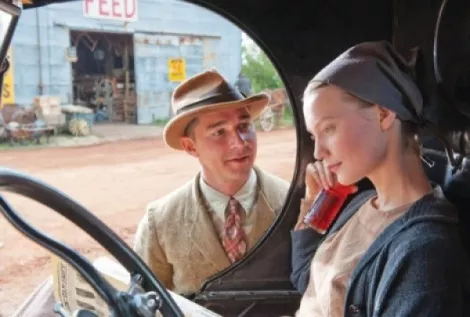 It's a weekend for fighters at the discount theaters: brawling brothers, a battling un-Bourne and fed-up parents. ---
Director John Hillcoat and screenwriter Nick Cave adapt Matt Bondurant's fact-based historical novel The Wettest County in the World as Lawless, the story of three Depression-era brothers (Tom Hardy, Jason Clarke and Shia LaBeouf) whose moonshine operation is threatened by a new law-enforcement agent (Guy Pearce). It's a grim, often terrifically effective tale of anti-heroism --with standout performances by Hardy and Pearce -- that only stumbles when it drifts into conventional stuff like LaBeouf's courtship of a Menonite girl (Mia Wasikowska). The story is much stronger when it's about a moral universe where the choices are generally "bad" and "worse."
Jeremy Renner is a different kind of anti-hero in The Bourne Legacy, taking over for Matt Damon as another product of the same government project to create super-covert agents. Renner is solid enough, but the film as a whole spends far too much time on dead-air exposition. It's a would-be action movie obsessed with its blah blah blah.
Finally, there's the schools-in-trouble drama Won't Back Down, with Maggie Gyllenhaal as a single mom working with a disillusioned teacher (Viola Davis) to try to rescue her daughter's failing school. And despite token attempts to make it seem like it's not all about kicking teacher's unions in the head, that's pretty much what it turns into -- and without nearly enough compelling character stuff in the middle of all the nonstop speech-making.