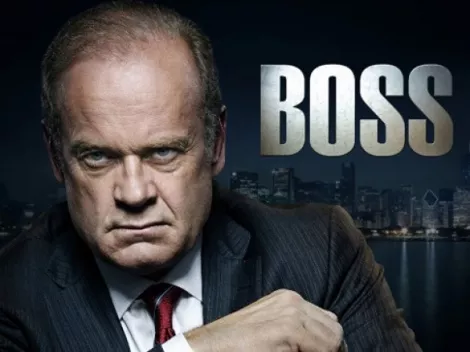 What's new on the tube thingy this weekend:
Boss (Starz, tonight) Season Finale: Is Mayor Kane (Kelsey Grammer) finally going to lose his mental shit? If The Sentinel or Kitty (Kathleen Robertson) don't destroy him first? ---Tune in for political drama, gratuitous nudity and ACTING!
Nikita (The CW, tonight) Season Premiere: Read about it in True TV (Item 1).
Hunted (Cinemax, tonight) Series Debut: Read about it in True TV (Item 2).
Also new tonight:
Shark Tank (ABC); CSI:NY, Blue Bloods (CBS); Grimm (NBC); America's Next Top Model (The CW); America's Most Wanted (Lifetime); The Ultimate Fighter (FX); Tyler Perry's For Better or Worse (TBS); Say Yes to the Dress: Atlanta, Secret Princes (TLC); Fashion Police (E!); Haven (Syfy); Real Time With Bill Maher (HBO)
Saturday Night Live (NBC/CW30, Satuday) Bruno Mars, whoever the hell he is, hosts and sings.
Jason X (AMC, Saturday) Movie: AMC finishes up Friday the 13th Week with my favorite of the whole series, Jason X—it's Jason in space! This is also notable as the U.S. film debut (and finale) of Canadian sci-fi actress Lexa Doig. Come back to 'Merica, Lexa!
Also new Saturday:
Star Wars: The Clone Wars (Cartoon Network); Teenage Mutant Ninja Turtles (Nickelodeon); Chef Race: UK vs. US, Funny as Hell (BBC America); Redneck Rehab, Bayou Billionaires (CMT); Too Cute! Jungle Kitties & Baby Skunks (Animal Planet); Parking Wars, Billy the Exterminator (A&E); The Girl (HBO)
Night of Too Many Stars (Comedy Central, Sunday) Special: Jon Stewart hosts the annual autism-benefit spectacular—but how many stars is "too many"? Try this: Fred Armisen, Ed Asner, Samantha Bee, Matthew Broderick, Hannibal Buress, Bill Burr, Louis C.K., Andy Cohen, Stephen Colbert, Dane Cook, Tina Fey, Bill Hader, Tom Hanks, Tommy Hilfiger, Carly Rae Jepsen, Jason Jones, Jack McBrayer, Tom Morello, Tracy Morgan, Bill O'Reilly, Al Pacino, Amy Poehler, Seth Rogen, Bob Saget, Jerry Seinfeld, Jason Sudeikis, Sting, Triumph the Insult Comic Dog, Katy Perry, Matthew Broderick, Jimmy Kimmel, Julianne Moore, Meredith Vieira—yep, too many.
The Walking Dead (AMC, Sunday) The Governor! The others! Andrea and Michonne! Herschel's new stump! Come watch Episode 2 unfold on the big screen at Brewvies Cinema Pub (677 S. 200 West; 21+) at 7 p.m., free!
Also new Sunday:
Once Upon a Time, Revenge, 666 Park Avenue (ABC); The Amazing Race, The Good Wife, The Mentalist (CBS); The Cleveland Show, The Simpsons, Bob's Burgers, Family Guy, American Dad (Fox); Talking Dead, Comic Book Men (AMC); Cupcake Wars, Halloween Wars (Food Network); The Real Housewives of New Jersey (Bravo); Long Island Medium, Breaking Amish (TLC); Married to Jonas (E!); Rehab With Dr. Drew (VH1); Robot Chicken, Superjail (Adult Swim); Copper (BBC America); Boardwalk Empire, Treme (HBO); Dexter, Homeland (Showtime)