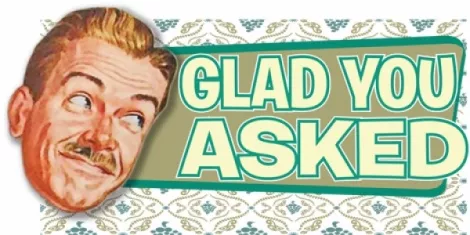 Dear GYA, I've felt a great disturbance in the force, as if millions of voices cried out in terror and were suddenly silenced. I fear something terrible has happened -- like George Lucas decided to make another Star Wars movie. Is there anything happening tonight that won't disturb my force? - Obi Wan Kenobi ---
Obi Wan, Think on the bright side: Lucas will no longer be writing or directing these movies. That's a good thing. Plus, the situation could be worse -- Nicholas Cage could be in it. Here are a few things happening tonight that won't jam up your midichlorians:
Indie dance duo Matt & Kim will be at In The Venue/Club Sound. Known for their DYI approach to music, the Brooklyn natives' most commercial and recognizable track is undoubtedly the single "Daylight" from their 2009 release Grand -- which was featured on the soundtracks to FIFA 2010, NBA Live 2010 and The Sims 3: World Adventures. The show starts at 8 p.m.
The Maverik Center will be hosting the Cirque du Soleil presenation of Quidam. City Weekly contributor Rob Tenant described it best: "This one revolves around a young girl who escapes into a dream world, and is taught to be herself and let her child spirit be free (or something). These life lessons come in the form of acrobatics and juggling and aerial contortion and—one of my favorite circus acts—the German Wheel. Never heard of it? Well, that's what YouTube is for." The Halloween show was canceled, but the tour is staying in SLC till Nov. 4. The show starts at 7:30 p.m.
The Utah State University Theater department will be showcasing its musical rendition of Legally Blonde. It's the highly unlikely tale of a socially inept blonde named Elle, who "decides" to go to Harvard solely to win back her douche boyfriend. The curtain goes up at 7:30 p.m.
A few other worthwhile events happening tonight:
- Spotlight Karaoke will be going down at Bourbon House, beginning at 9 p.m.
- The Historic Pub Crawl starts up at 5:30 p.m. Click for more info.
- Violinist Chad Hoopes will be performing at the Rose Wagner Center for Performing Arts ,starting at 7:30 p.m.
For today's complete list of things to do, click here.