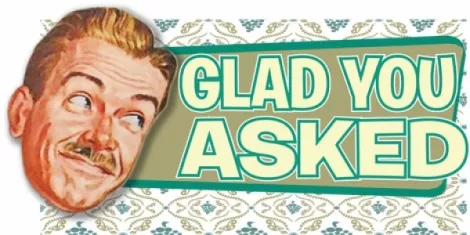 Dear GYA, Why does everyone keep saying, "Remember, remember the 5th of November?" It's all over my Facebook and Twitter feeds and it's really confusing. Is it because today is Bill Walton's birthday? Because I can get behind that. Speaking of which, what should I do to celebrate the birth of the Big Redhead?" - James Derpson, Provo---
James, I think it's a reference to some movie that starts with a V. But why not celebrate Bill Walton's birthday, anyway? Here are a few options:
The Utah Museum of Contemporary Art is hosting an installment by artist Megan Geckler entitled No Chance to Move Backward and See. Geckler is a math wiz who uses her knowledge of arithmetic to create transformative designs that play with the forms of Op-Art, the 1970s Light and Space Movement and Minimalism. The exhibit is going on all day today.
The Americana band Haunted Windchimes will be on tage at The State Room tonight. They are currently touring their most recent release, Out With the Crow, which received the 2012 Americana album of the year by the Indy Music Awards. The Haunted Windchimes' musical style falls somewhere between bluegrass, country and folk. The show starts at 8 p.m.
The Republican will be throwing its weekly Pub Quiz Night this evening. Pub Quiz is penned every week by the club's Josh Stasinos, inspired by his mom, MC'ed by Julianne Hancock and scored by Adam Keithley. Grab your friends, stretch your brain and test your liver every week for a chance to win prizes and glory. The quizzin' starts at 9:30 p.m.
A few other worthwhile events happening today:
- Oliver! will be at the Hale Centre Theatre tonight. Click the link for more details.
- Finch Lane & Park Galleries are showcasing the works of artist Matt Kruback all day today.
- The Chihuly Venetians glass exhibit is on display through Jan. 6 at the Kimball Art Center.
For today's complete list of things to do, click here.