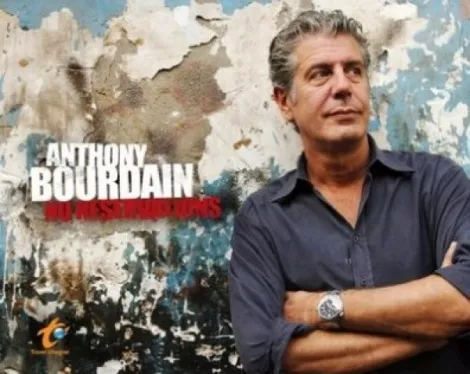 What's new on the teevee thang tonight:
Anthony Bourdain: No Reservations (Travel) Series Finale: It all ends in … Brooklyn? Tony hits the town with rapper Talib Kweli, some actors from The Wire and fancy chef Eric Ripert before strutting off to his most-likely-doomed new show on CNN.---
The Mob Doctor (Fox) Hey, This Is Still On: In a shocking twist, the mob orders Dr. Grace to kill a guy she's scheduled to operate on. Seriously, you guys!
Also new tonight:
Dancing With the Stars, Castle (ABC); How I Met Your Mother, Partners, 2 Broke Girls, Mike & Molly, Hawaii Five-O (CBS); The Voice, Revolution (NBC); Bones (Fox); 90210, Gossip Girl (The CW); The Real Housewives of New York City, Start-Ups: Silicon Valley (Bravo); Ridiculousness, Inbetweeners (MTV); Hoarders, Intervention (A&E); Top Gear (BBC America); WWE Monday Night Raw (USA)