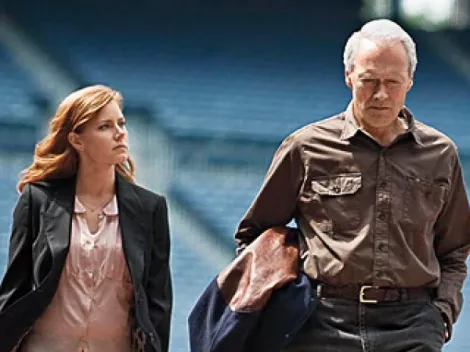 A snowy weekend offers a chance to catch up with new releases at bargain theaters. But are they worth even the cheap prices? ---
Leading the list of new arrivals is Trouble With the Curve, with Clint Eastwood starring as an aging baseball scout trying to reconcile with his estranged daughter. The main problem is that the film keeps focusing on Eastwood's character, when it seems clear that the greatest potential was in Amy Adams as his daughter, including her relationship with a young scout (Justin Timberlake). Predictable story arcs wind up taking the human story to the least interesting places.
The Odd Life of Timothy Green similarly misses its opportunities by wallowing in the obvious audience-friendly approach, telling the fantastical story of a childless couple (Jennifer Garner and Joel Edgerton) who find a young boy has emerged from the written wish they buried in their garden. It's all just sun-dappled whimsical fantasy, with writer/director Peter Hedges never finding much that's jagged or real about the anxieties of parenthood.
Finally, there's Dredd, revisiting the British comic-book character who serves as one-man justice in a totalitarian future. CW's MaryAnn Johanson described its mixed bag of success: "Gratifying minimalism and a few surprising touches of humanity rise above the nearly nonstop ultraviolence, though not enough to make this wholly satisfying as science-fiction."