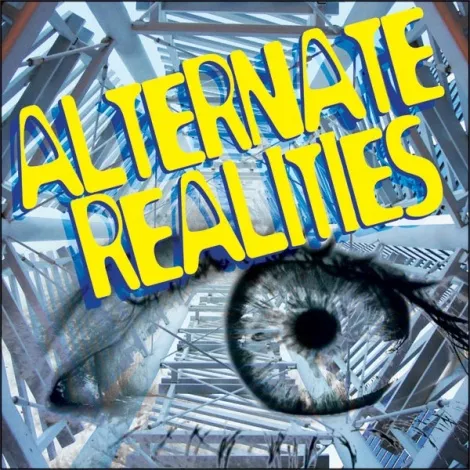 Foreign Policy reports on Communist insider's crusade to keep his country from following the path of Nazi Germany. "I saw exactly how Hitler combined populism and nationalism to support Nazism," says insider Hi De."That's why the neighboring countries worry about China's situation. All these things we also worry about."---
Top of the Alty World
"National Socialism with Chinese Characteristics"—Foreign Policy
A public-interest watchdog is calling British Petroleum's $4.5 billion settlement over the Gulf Coast spill a "slap on the wrist."—Mother Jones
Senate Republican Mitch McConnell made obstructing President Barack Obama in order to defeat his re-election his number-one goal. So, what's he doing now?—LEO Weekly
Top of Alty Utah
The ACLU of Utah and the ACLU foundation are suing Davis School District for restricting access to a childrens book about a family with same-sex parents.—Salt Lake City Weekly
Strip clubs in South Salt Lake City avoid strict regulations and the city likely avoids a lawsuit—Salt Lake City Weekly
Four gay Utahns are vying for the Ben McAdams state senate seat.—Q Salt Lake
CW profiles "Keep the Peace," the group rallying around Matthew Stewart, who shot and killed an Ogden police officer who raided his home in 2011. The group says its advocacy is less about Stewart's innocence and more about the U.S.' failed War on Drugs.—Salt Lake City Weekly
Rantosphere
Slate's William Saletan says the new tape-recorded conversation Mitt Romney had with top donors, where he talks abut minorities voting for Obama because he gave them "gifts," shows Romney's true self.
"On the call, he depicts blacks, Latinos, and young women as interest groups bought off by handouts and amnesty. At the Univision forum, Romney framed food stamps as something unemployed people 'had to go onto.' On the call, he casts public assistance as 'extraordinary financial gifts' eagerly seized in exchange for votes. In the Oct. 4 Hannity interview, Romney excused his 47 percent riff as a one-time verbal flub 'in a campaign with hundreds if not thousands of speeches and question-and-answer sessions.' On the call, at length, he repeats it."—Slate
The Long View
Buzzfeed reporter McKay Coppins reflects on being the lone Mormon on the Romney press bus and his observations of the Mormon influence on a campaign that spent most of its time avoiding questions of faith.
"While Romney's senior staff was composed largely of secular East Coast strategists, his campaign offices in Boston were stocked with young, Mormon mini-Mitts, sporting impeccably ironed dress shirts and eager smiles as they filled various junior positions and internships. Some were taking time off from BYU to work for the campaign, others had recently returned from missions, and they quickly gained a reputation among the rest of the staff for bringing an almost baffling level of earnestness to the often-cynical work of presidential politics."--Buzzfeed