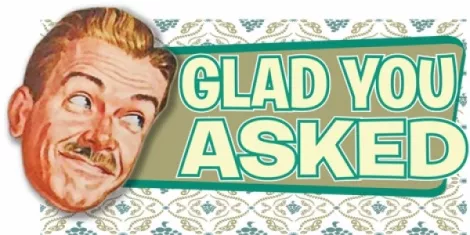 Dear GYA, It appears that teenagers are no longer saying the once-favorable phrase YOLO (or You Only Live Once). Could it be that YOLO has oversaturated the slang market and is now unpopular with the adolescent proletariat? Or, has it been replaced with a new, yet-to-surface idiom of extraordinary swag?--- Only time will tell. In the meantime, anything happening tonight where it would be apropos to keep YOLO going strong? - Bruce Cobberbun, Sophisticated Teenager
Bruce, I remember what it was like to hold on to an unpopular catchphrase. When I was in high school, I refused to let go of Triumph the Insult Dog's annoying punchline, Tto poop on!" I've only just stopped saying it and I'm a better man for it. As Rod Stewart once said, "If you love something, you need to set it free." Here are some options for tonight:
Bay area rap group The Coup will be onstage at The State Room. Bootsie Riley heads this live-band hip-hop crew. The Coup gained some mainstream attention for the heavy-hitting anthem "My Favorite Mutiny" from the 2006 album Pick a Bigger Weapon, which was featured in the 2007 comedy Superbad. The doors open at 8.
Because Thanksgiving eve is one of the biggest bar nights of the year, check out the Soulville presentation of Jive Turkey Jive at Zest Kitchen & Bar. Spinning all-vinyl sets from classic '60s soul, Cherchez la Femme (Rebecca McIntosh) and The Feral Seagull (formerly Feral Cat) will play music for aficionados and dancers looking to do the mashed potato and the pumpkin pie. Cover is $3 all night! The doors open at 9.
For some seriously tough nerdcore head-scratchers, head to Lucky 13 for the Big Shiny Geek Show Pub Quiz. There's a reason this quiz night was voted City Weekly's Best of Utah in 2012: It's an unconquerable beast! Hosted by Big Shiny Robot columnist Bryan Young and the Geek Show Podcast's host Shannon Barnson, expect a smattering of questions ranging from Star Wars to politics and everything in between, like Star Wars politics. The quizzin' starts at 8.
A few other worthwhile events happening today:
- The Codi Jordan Band will be performing live at Brewskis tonight at 9.
- Cheers To You in Midvale will be hosting C2U Karaoke, starting at 9 p.m.
- Every Wednesday is Winter Wednesday at Tracy Aviary, which means admission is only $1. starting at 9 a.m.
For today's complete list of things to do, click here.