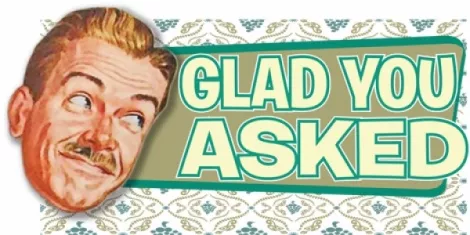 Dear GYA, I normally don't leave the house on Turkey Day. You see, a typical Thanksgiving for me involves sitting around in my Zubaz, digesting roughly 50cc's of gravy and watching a 24-hour marathon of To Catch A Predator. But apparently, that bum, Chris Hanson, has the day off this year. Anything else to do today? Greg Wrastlebrah, Sugar House--- 
Greg, I completely understand. Lucky for you, there are a few options today that are suitable for Zubas:
The extremely funky cover band The Number Ones will be performing at Gracie's. As the title of the band suggests, The Number One's play just about every number-one jam from all your favorite artists. Expect a funky drippin' rendition of just about everything from Michael Jackson to Nirvana. The doors open at 9 p.m. 
If you need an excuse to get out of the house but don't necessarily want to cut a rug, head to Lumpy's Downtown for the Geek's Who Drink pub quiz game. Arguably one of the best quiz games in SLC, this trivia night is not for amateurs. Questions can range from music trivia, pop-culture, geography and, of course, politics. Sounds tough? Well, the more you drink, the smarter you get. Quizzin' starts at 8 p.m. 
For some serious dance action, check out Dance Evolution's Thanksgiving After-Party at Metro Bar. Hosted by DJ/ DC and Nicn4c, this Thursday-night tradition is consistently awesome. It's also one the longest-running all-request nights in SLC. Doors open at 9 p.m. 
A few other worthwhile events happening today: 
- The Core Shots will be playing live at Liquid Joe's, starting at 9 p.m.
- The Gallivan Center Ice Rink is up and running all day today. 
- At Oscar's Social Club, check out Karaoke Entourage, beginning at 9 p.m.  
For today's complete list of things to do, click here.