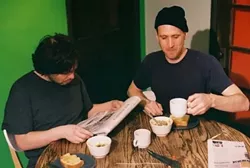 With any luck, you haven't stuffed yourselves so much that you can't head out to the release show tonight, along with some other albums that need discussing. --- I'll start with one that came out back in September a little under the radar, and that's the latest from
Matteo
. The Chinese- influenced folk band have left quite an impression on the lighter music side of our scene, mainly playing outdoor events and the occasional low-key showcase. Last year, the band had two releases -- their debut self-titled EP and their first full-length album,
The Morning Market
, which got a lot of praise from local critics. The band quietly released their sophomore album,
The Sichuan Project
, a couple of months ago on
iTunes
. It's a nice progression from what they were doing before, worth at least a listen.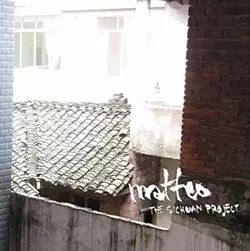 Next up is the surprise return from SLC punk band The Hung Ups. Yes, we all thought they were done, but it appears the band has gotten back together and are playing gigs around the valley. And what better way to declare your return than with a brand-new release. And my, how new it is, as the appropriately titled EP, 6 Songs, is about seven minutes long, with some songs going less than a minute. If you love short punk tracks with a kick, here's your CD! You can download it for a "name your price" tag off their Bandcamp page.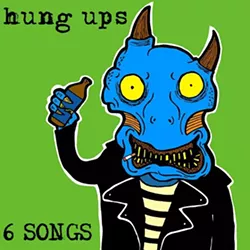 And finally, tonight we'll see the latest release from the duo It Foot, It Ears. The grammatically incorrect band have had some impressive outings over the past couple of years, with their live shows being the centerpiece to the experimental-noise music that comes from Nick Foster and Jason Rabb (seen above, courtesy of their Facebook). I remember a show they did at Urban Lounge, where they made a salad on stage and ate it while performing. Their debut album, Day Type, got a lot of buzz last year, but the band kinda fell off the grid when Foster went to work on his other duo project, Palace Of Buddies. But with that band currently on the shelf, IFIE has returned with a brand-new EP titled Cannonball Lessons. The duo will be releasing it tonight at Kilby Court, playing along with Bright Whistles and Shrugboat. Just $6, starting at 7 p.m.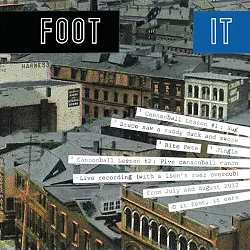 Love music, head out, buy local!