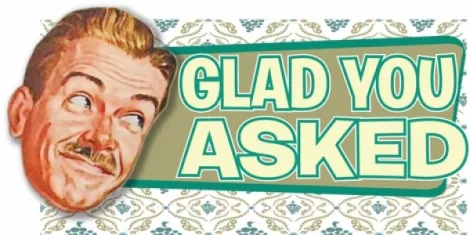 Dear GYA, I'd like to say that if you watch Two & a Half Men, please stop watching Two & a Half Men. I'm on Two & a Half Men and it's filth. But hey, it still nets me a solid $300k per episode. Will I renew my contract? Of course. I'm not allergic to money or anything. But seriously, don't watch it. Anything happening now that you're not going to watch Two & a Half Men? - Angus T. Jones
Angus, I don't know anyone who watches your show. But nonetheless, here are a few things you and Kirk Cameron can do today:
For some stand-up comedy action, The Complex is hosting The Biggest Tour Ever Ever. Comedians Kristine Levine of Portlandia, Morgan Preston, and Andrew Ouellette are gunning for the world record of the biggest tour in the shortest amount of time. Support them as they hit the road in the pursuit of 50 shows, 50 states, 50 days. This is a world-record attempt. Come on out and treat these guys like your favorite wife! The show starts at 8 p.m.
The indie-rock band Walk The Moon will be at Kilby Court tonight. The Ohio natives have performed with such big name acts as Weezer, Panic! At The Disco and Grouplove. They were also on MTV Unplugged in 2011. Pacific Air will be opening things up. The show starts at 7.
Singer-songwriter Jonathan Coulton will be onstage at The State Room. Known for singing about nerd culture, Coulton's songs have been featured on NPR All Things Considered, and his track "Code Monkey" was the theme song for the G4 show called Code Monkeys. The show starts at 8 p.m.
A few other worthwhile events happening today:
- True TV and Brewvies will be showing a free screening of Sons of Anarchy on the big screen. The show starts at 8 p.m.
- The Red Butte Garden: Glass Show will be happening all day today. Click the link for more details.
- At the Utah Cultural Celebration Center, be sure to check out the Trees of Diversity exhibit if you haven't done so already.

For today's complete list of tings to do, click here.