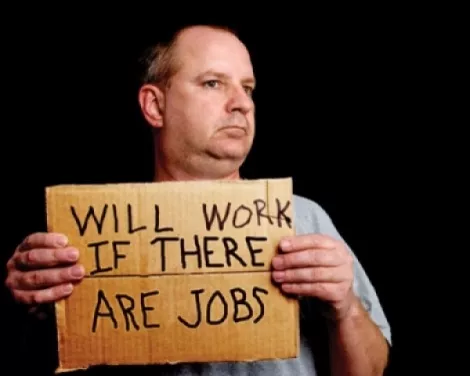 Bridging the gap from shelter life and homelessness to employment and self-reliance is as much about the individual as it is about bridging gaps between dozens of service providers that can collaborate together better, explained Melissa Young, associate director of the National Transitional Jobs Network.---
Young addressed Utah service providers and others in a teleconference set up by low-income advocate Bill Tibbitts of the Crossroads-Urban Center in Salt Lake City. Tibbitts brought in the outside help to energize advocates and service providers about developing a transitional jobs program in Utah, especially since the state in October decided to reinstate time limits for adult Food Stamps participants without children and who aren't receiving federal disability benefits.
Young spoke about transitional jobs programs across the country that the NTJN has worked with and helped that allow homeless individuals opportunities to ease back into self-sustaining employment and independence from public benefits. She emphasized the jobs have to provide real benefits to the participant and have to reintroduce them to workplace habits, be they showing up on time, addressing managers appropriately and building a work ethic.
"This isn't a make-work job, this isn't a fluff-job," Young says. "It's about learning what it really takes to be a worker."
Young says many projects have found good success, especially with short-term transitional jobs that employ work crews, notably ones that can be tasked with neighborhood beautification projects like cleaning up around blighted properties, trash pickup, street cleaning etc.
Such programs, she argues, provide work experience, job references and motivation to homeless to be able to transition better into more permanent employment. The return on investment is impressive, citing studies where transitional jobs program helped prevent recently released prisoners from relapsing and going back to prison and helped bring people off public welfare programs entirely.
"In some studies ... we found that for every $1 of program cost, we've seen $4 of return of in benefits from reduced impact and recidivism," Young says.
Despite Utah lacking a statewide transitional jobs program, the good news, Young says, is that with so many state agencies consolidated, there are plenty of opportunities for collaboration to get one up and running. Currently, a pilot program is being operated out of the supportive housing facility Palmer Court at 999 S. Main, though not a full-fledged program.
Besides better collaboration, Young advocated an "assess and triage" strategy of understanding the populations better that could most benefit from a temporary jobs program. She pointed out that state leaders can divert a portion of federal Temporary Assistance for Needy Families block grants to identify participants whose assistance is about to expire, to target a population that would be ideal for taking part in a transitional jobs program.
Other reforms are easier, she says, like having government agencies and nonprofits look in-house at jobs that could be filled by those in need, be they janitorial work or answering phones.
On a political level, Young argued that leadership is needed, and that a simple reform to plant the seed of change in elected officials minds is to encourage city and state plans to end homelessness and to adopt employment as part of their mission.
"Having the goal of employment included on a state plan can go along way toward leveraging resources and coordinating entities to help provide those pathways to employment," Young says.
For volunteer opportunities and more information about the Crossroad-Urban Center and Utahns Against Hunger's lobbying for a transitional jobs program, visit the group's site here.