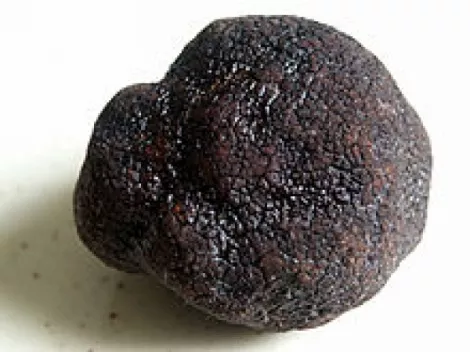 Le Castagne restaurant on Rittenhouse Square in Philadelphia is a very good restaurant. But, is a meal there worth $26,000? For that matter, is any meal worth $26,000? Well, to real estate mogul JT Foxx, it is. --- Foxx purchased the Le Castagne's $26,000 Truffle Dinner on Cyber Monday. He didn't get a Cyber Monday discount.
When Le Castagne unveiled the $26,000 dinner a couple of weeks ago, I thought, "Nobody in their right mind will go for this." I was wrong.
Here's what you get for $26,000 at Le Castagne: a nine-course dinner with every course featuring fresh truffles, wine pairings from Antinori Estates, a one-day cooking class with Le Castagne executive chef Michael DeLone, and a 47mm Panerai Luminor Submersible 1950 Amagnetic 3 Days Automatic Titanio wristwatch manufactured by Officine Panerai.
Said Foxx about his extravagant meal purchase, "After reading about it, I couldn't dial Le Castagne fast enough to be the first to purchase this ultra-exclusive, one-of-a-kind, $26,000 truffle dinner." He added, "My success in business and real estate is based on hard work and timing. I always tell my students to be first and not last. If you want something, go get it because you only live once in life."
Didn't someone once say, "There's a sucker born every minute"?