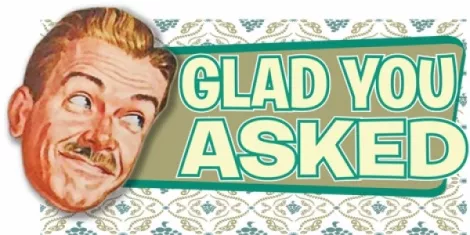 Dear GYA, Now that Trader Joe's is finally opening, I feel like I need something else to look forward to. Is there any chance we'll be getting a Bob Evans, a Planet Hollywood or, at the very least, a Boston Market any time soon? What else is there in life besides anxiously awaiting a new franchise to open? Margret Marifresh, West Valley City---
Margret, Don't worry about it. I'm sure the Tribune or KSL will have full coverage of any franchise-related news in SLC and you'll be the first to know. Here are a few things to do while you wait:
The Hotel Monaco will be hosting the 8th Annual Red Party. The theme is "Rouge Cabaret" to raise funds for the Utah AIDS Foundation. The event will take place in the Paris Ballroom, with cuisine presented by Bambara's award-winning Executive Chef, Nathan Powers. The "Rouge Cabaret" will feature performances by the La Rouge Entertainment Studio. A $35 dollar donation at the door is suggested. The party starts at 5 p.m.
In Park City, check out the Stand-Up Utah comedy event at The Egyptian Theatre. This stand-up showcase brings out the best in Utah Stand-Up Comedians, all on one stage in one night.Tickets are $10 in advance or $12 at the door. The show starts at 8 p.m.
If you're still on the prowl for the perfect Christmas gifts, head to the Beehive Bazaar at Shops at Riverwoods. Boasting the best handmade shopping experience in the entire state, the Beehive Bazaar offers a wide variety of goods and foods ranging from paintings, prints, jewelry, bags, skirts, aprons, dolls, jams, cookies, cupcakes and more. The shopping starts at 10 a.m.
A few other worthwhile events happening today:
- From now until Dec. 21, Park City Historic City Alliance is offering a slew of holiday events. Check 'em out right here.
- Spur Bar & Grill will be hosting the bluegrass band Blackberry Bushes String Band tonight at 9.
- For some pub trivia, head to Lumpy's Downtown for Geeks Who Drink, starting at 8 p.m.
For today's complete list of things to do, click here.