We've got four weeks left in 2012, with some surprising releases on the way before we close it out. This week, we talk online material and one release show coming later in the week. --- I'll start off with the debut album from Police Academy, an Orem-based pop-punk trio with -- and I'm going to be honest -- a really unoriginal name that needs to change. Never mind the set of '80s films; a quick search on Facebook will give you over 20 bands across the U.S. and one in Japan with the same name, a name so abused by bands that they don't even have an official website that we could find. But that didn't stop them from putting together a five-track EP called
End Of Summer
, which came out in late October for online release only. You can purchase a copy for a "name your pice" tag off
Bandcamp
.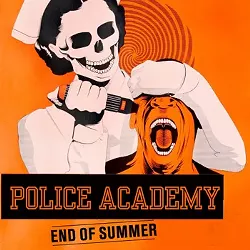 Next on the list is an EP from the mysterious electronica producer N.E.D., an acronym for Not Everybody Derps. Hailing from Highland, or at least that's where he claims to be from, this project is more of an education in what you can accomplish with ProTools and a synthesizer rather than music. I'ts very rare I'll call a local album something to the equivalent of "noise thrown together for fun," but that's essentially what this EP The N.E.D. Show is. The only singing features two songs with Stephanie Kay, but there's no way of knowing if she volunteered her voice or it was just sampled from her other work. You can download a copy for free off their Bandcamp page.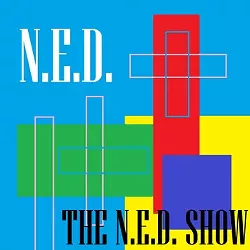 Switching to rock of sorts, today we see a new EP from The Anchorage. The six-piece band from Salt Lake City have been playing around with their sound just a bit. Don't get me wrong, they're a fine group, but it seems like they can't decide if they want to be a harder rock group or a ska band, and that comes off confusing to a lot of people who go see a live show. But it doesn't seem to irk their fans, as they've built up a fine reputation touring. The last time we heard from the band was last November with their debut album Bridges, which earned some community-radio play. Now, they've come back with a small three-track EP called Speak Your Mind, which has one ska song, a reggae-influenced tune and a cover of Oingo Boingo's "Dead Man's Party," for whatever reason, so clearly they still don't have a defined sound. You can snag it for a "name your price" tag off Bandcamp.
And then finally, the one release show we have this week doesn't happen until Wednesday, when we'll see the latest from Chance Lewis. Lewis has been a hell of a hype man and MC in Provo. Over the past couple of years, he's become a fixture of Muse Music, bringing showcases of Utah's finest hip-hop performers and producers to the 100 Block of Provo, along with longtime musical friend Apt. The last album from Lewis (seen above, photo by Trevor Christensen) came last December in the form of the EP Underdogg. Since then, he's been hard at work crafting his first full-length, with an appropriate cover, We're Just Happy To Be Here. You can snag a copy this Wednesday at Muse, as he plays his 12/12/12 release show along with Pat Maine, Apt, Dumb Luck, Yze, Dusk One and many more! Just $7 at the door; starts at 8 p.m.
Love music, head out, buy local!