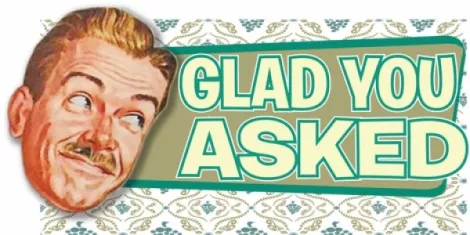 Dear GYA, Am I pumped for this new Hobbit movie? You bet I am. When I was younger, I used to wear my Hobbit costume to school everyday, but I stopped because I was constantly being made fun of. Why do parents have to be so mean? Anyway, anything happening today where I can rock my Hobbit cloak without being ripped on? - Carl Carlsburg, Orem---
Carl, always be yourself. Who knows? Perhaps one day it'll be acceptable to wear a hobbit cloak in public. Don't give up the fight. Here are some options for your day:
Wiseguys in Trolley Square will be hosting the 4th Annual Guy Seidel Comedy Fundraiser for Utah Families. Come see multiple comedians perform, and buy raffle tickets for a chance to win items at the show. All proceeds will be given to Utah families on-air by Mick and Allen on KBER 101 during the holiday season. This event is for ages 18 and over. Doors are at 7:30 p.m.
The downtown Main Library will be showing a free screening of the documentary film Otter 501. The film follows a true story of an orphaned baby otter washed ashore on the Northern California coast and rescued by the Monterey Bay Aquarium's Sea Otter Research and Conservation program. There will be a discussion after the film with Living Planet Aquarium Aquarist Tracy Meiners about the aquarium's river otters and the status of wild otters in Utah. The show starts at 7 p.m.
Santa will be making a special stop at the Tropical Room upstairs in the Emporium at Thanksgiving Point to hear to hear kids rattle off their Christmas lists. This year, Shutterbugs Photography will be snapping the photos. Make time to see the reindeer, get a cup of cocoa, do some shopping and visit with jolly old St. Nick. Santa is on deck at 6 p.m.
A few other worthwhile events:
- Geeks Who Drink Pub Trivia will be going down at Maggie McGee's, starting at 8 p.m.
- Urban Lounge is hosting a Ugly Sweater Party tonight at 9 p.m.
- The 25 Days of Joy Festival is still going strong at Station Park.