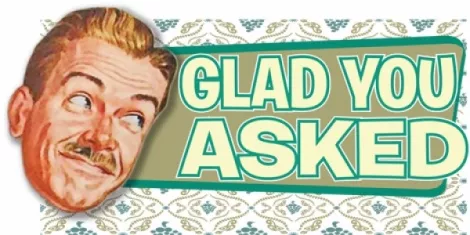 Dear GYA, I've been studying nonstop over the past week and I just took my last final today. Now that it's over, I can't wait to apply all the knowledge I've learned in the past two days to the real world. Anything happening today where I can use all this short-term knowledge? - Mark Stransburg, University of Utah senior---
Mark, the nice thing about college is you really do apply everything you learned to the real world. All that studying for your Intro to British Lit class will be useful ... on Jeopardy. Here are some options for today:
Local rapper Chance Lewis will be throwing a CD Release party at Muse Music tonight. The former pop-punk frontman turned hip-hop music-maker pays tribute to the scene by sampling a Provo-based band/musician on each of the album's 10 songs. Visit CityWeekly.net to read a Liner Notes blog where Lewis talks about three tunes from the album. The show starts at 8 p.m.
Trolley Square will be hosting the Yoga For A Cause Fundraiser this evening. Utah-based charitable yoga organization Yoga For People will be donating all profits to further free yoga classes for teens and adults at shelters, prisons, people with special needs and other under-served communities in Salt Lake City and surrounding areas. The stretching starts at 8 a.m
Also in Trolley Square, check out the Wiseguy's Comedy: Open Mic Night. Every Wednesday night is open-mic night at Wiseguy's. This is the night to see the 20 to 25 of the best local, amateur and professional comedians in Utah perform. Not only do they feature great local comedians, but we also have our share of touring comedians who happen to stop by to perform. The show starts at 7:30 p.m.
A few other events today:
- The Big Shiny Geek Show Pub Quiz will be happening at Lucky 13, starting at 8 p.m.
- At Zest Kitchen & Bar, check out DJ Ria and Finale Grande. Doors open at 9 p.m.
- The Gallivan Center Ice Rink is open for skating at noon.
For today's complete list of things to do, click here.