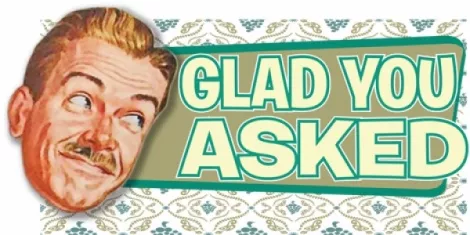 Dear GYA, I'm scanning the local radio stations right now and I'm noticing something a bit peculiar -- the Christmas music ... it's ... stopped. No chestnuts over an open fire, no Mariah Carey, not even a single "ba rumpa pum pum"; nothing. The weird thing is, now that it's gone, I kinda miss it. I guess you could say I crave it. Anything happening this weekend to help quit Christmas jingles cold-turkey? - Marissa Grontleberry, Ogden---
Marissa, This time of year can be tough for some people. They pump you full of Christmas cheer for a month straight, then they just take it away without any remorse. Luckily for you, there are some decent options for your weekend. Let's start with Friday:

- For some hockey action, check out the Utah Grizzles as they take on the Ontario Reign tonight at the Maverik Center, beginning at 7.

- Latin/World Beat band Samba Fogo will be onstage at Urban Lounge. Doors open at 9 p.m.
- Fool's Gold Record's DJ and producer Sammy Bananas will be playing some funky house at Zest Kitchen & Bar tonight at 9.
- Snowbird's Annual Summit Gala Fundraiser will be happening tonight at 5:30. Tickets are still available.

- Stand-up comedian Ryan Hamilton will be on the mic at Wiseguy's West Valley.

- Electro-house producer and DJ Wolfgang Gartner will be performing at Park City Live at 9 p.m.

- Andy Frasco & The UN will be onstage at The State Room. The Congress will be opening things up. Doors are at 9 p.m
- The Golden Spike Winter Steam Festival will be happening all day today.

---
- Indie bands Hang Time, Palace of Buddies and The Watches will be onstage at Urban Lounge tonight at 9.

- Totem's is throwing an Apocalypse Party tonight at 9.

- At Inferno Cantina, check out their Black & Gold Party with DJ Erokalypze. Cover is $5. Doors open at 9 p.m.

- DJ Fashen will be at Park City Live tonight. Doors are at 9.

- Eve kicks off tonight at The Gallivan Center at 6. City Weekly's The Word will be there handing out free swag and snapping pics.
- The Rose Wagner Center will be hosting a Octappella Christmas tonight at 6.

- For some live music, head to The Garage for the rock band The Weekenders. The show starts at 9 p.m.
---
- Ballet West's production of The Nutcracker will be happening at The Capitol Theatre at 2 p.m.
- Local bands Aaron Rashaw and Otter Creek will be performing at The Garage at 6 p.m.
For today's complete list of things to do, click here.