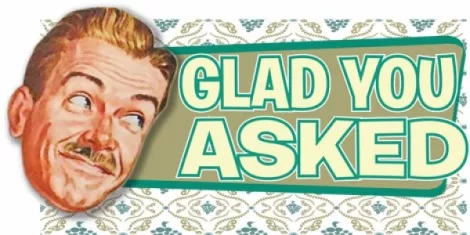 Dear GYA, First off, I'm sweating and freezing at the same time. I have to pee, but I can't get out of bed and I desperately need water ... lots of water. This might have something to do with me chugging cooking wine after we ran out of booze last last night. Don't get me wrong, my NYE was awesome. It's just that now it feels like 10,000 Fran Dreschers are currently doing never-ending monologues in my frontal lobe.--- I'll get out at some point today. Anything happening once I drag my carcass out of the house? - Jimmy Whiteredder, Sandy
Jimmy, The best thing to do when you have a killer hangover is to just lie there. Don't waste energy trying to use your legs. Help will come eventually, and when it does, here are some options for the rest of the day:
Apparently, today is national karaoke day, or at least it is here in Salt Lake City. Tonight, there's Golden Mic Karaoke at Habits, at Oscar's there's Karaoke Entourage and Karaoke That Doesn't Suck at The Woodshed. Oh, yeah, and there's Karaoke at Lumpy's Highland, Karoake at Lumpy's Downtown and Powerball Karaoke at Lumpy's South. For the love of God, I don't ever want to have to write the word "karaoke" again. Ahhh, damn it, Bourbon House is hosting Spotlight Karaoke also.
Because you're bound to screw everything up this year, you might as well get a head start tonight at Urban Lounge's First Mistakes Party. For the fourth year in a row, Urban is hosting the first shindig of the new year, featuring music by Joel Pack & the Pops, Settle Down, Visitors and Worst Friends. Doors open at 9.
King's English is throwing a big ol' book party today. This New Year's Day Sale will offer up all your favorite books at 25% off! Now, you can finally afford that "Shady Gray" book everyone's talking about. Sales starts at 10 a.m.
A few more options for today:
- The Coffee Pit will be hosting an Open Mic, beginning at 6 p.m.
- Red Rock Hot Club will be performing at Gracie's tonight. The show starts at 9.
- The Park City Film Series: Made In Utah will be showing a free, locally produced film tonight at the Park City Library.
For today's complete list of things to do, click here.