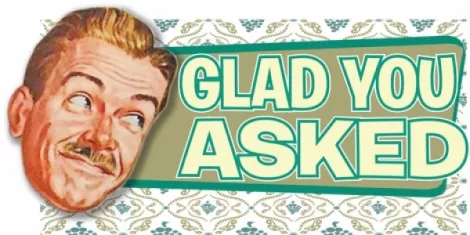 Dear GYA, I'm a little shocked and annoyed that Wendy's scrapped the 99 cent value menu and raised its prices. Who are they trying to fool? We all know beef isn't worth more than 99 cents. Seriously, burgers come from cows, not endangered Guatemalan eagle babies. Damn it all. Anything happening this weekend that's less than 99 cents? - Stephan Rockjeans, Midvale ---
Stephan, You may have noticed that Wendy's has gotten consistently crappier over the years. This is due to trying to maintain low prices while offering subpar food. Hopefully, this slight price increase will result in customers no longer eating processed cow hooves that taste like cheeseburgers. Or, you can just not eat there at all. But, since we both know that's not gonna happen, here are some cheap options for your weekend. Let's start with Friday:
- Nothing is more badass than motorcycles racing on slippery ice. If you're into motorcycle racers with nicknames like "Freight Train," "Wild Child" and "The Viking," then go checkout World Championship Ice Racing at the Maverik Center tonight at 7. You will not be disappointed.
- Velour is hosting its annual indie-rock bash Slumber Party 4 featuring local bands Book On Tapeworm and Madeau at 8 p.m.
- Local artist Mark Slusser's Holiday Show will be going down at the Slusser Gallery all day today.
- Stand-up comedians Bil Dwyer and Moody McCarthy will be onstage at The Egyptian Theatre tonight at 8.
- Utah jam band Stonefed will be performing at Hog Wallow Pub, starting at 9 p.m.
- Local roots-rock bands The Weekenders, Holy Water Buffalo and The North Valley will be getting down at the Shred Shed. Doors open at 8 p.m.
- Comedian Key Lewis will be spittin' jokes at Wiseguys Ogden, beginning at 8 p.m.
---
- Eccles Cengter for the Performing Arts will be hosting Sara Watkins and Ruth Moody at 7:30 p.m.
- Some Canadian singer named Justin Bieber and some chick named Carly Ray Jasper will be performing at Energy Solutions Arena, starting at 7 p.m.
- The Sunny Side of The Street Band will be onstage at The Garage, starting at 8 p.m.
- If you're into counting birds and checking them off in a little book you carry around, then check out the Audubon Society Christmas Bird Count at the Wasatch Mountain State Park Visitor Center, beginning at 8 a..m.
- Capitol Theatre will be hosting jazz musicians Freddie Cole and the Bill Charlap Trio. Doors open at 7 p.m.
- Club One is hosting a Black Ginger Club Night. City Weekly's The Word will be there snapping photos and handing out free swag. The party starts at 9 p.m.
- Hip-hop stalwart DJ Green Lantern will be at The Hotel/Club Elevate. Doors open at 9:30 p.m.
---
- City Weekly, True TV and Brewvies are showing the latest episode of the PBS hit show Downton Abbey on the big screen! Oh, and it's free! The show starts at 8 p.m.
- The Chase McCleary Art Exhibit will be at Red Butte Garden all day today.
- Lumpy's Downtown will be hosting Karaoke at 9 p.m.
- Stand-up comedian Andy Gold will be onstage at Wiseguys Trolley Square at 7:30 p.m.
- The Garage is throwing its Monthly Acoustic Showcase, beginning at 6 p.m.
For the weekend's complete list of things to do, click here.