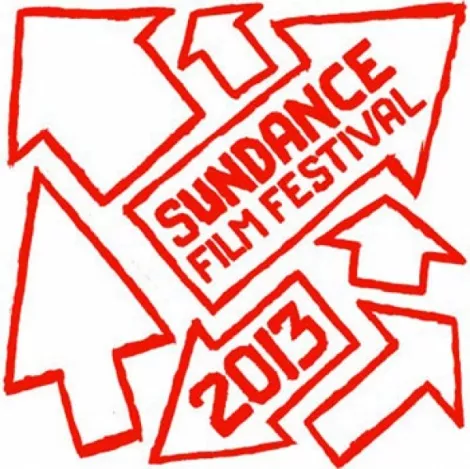 Plenty of filmmakers and other Sundance attendees will be tweeting madly about their visit to Utah. Here's where to keep up with some of them. ---
As you plan your Sundance viewing, find out what filmmakers are getting hyped up about, or read links to media coverage of the films. It can actually be kind of adorable watching filmmakers try to set up plans to meet one another in their innocent optimism about scheduling in the craziness of Park City.

As of this writing, the following official Twitter accounts have been found or made available by publicists for the U.S. Competition films. There may be updates as additional accounts are either created or found. More later for films in other categories.
U.S. Dramatic Competition Films
Afternoon Delight: Director Jill Soloway: @jillwaysolo
Austenland: @AustenlandMovie; author/co-screenwriter Shannon Hale: @HaleShannon
C.O.G.: @COGMovie; director Kyle Patrick Alvarez: @kylealvarez
Concussion: @ConcussionMov; director Stacie Passon: @StaciePasson
Emanuel and the Truth About Fishes: @EmanuelMovie
Fruitvale: @FruitvaleMovie
In a World...: Director/screenwriter/star Lake Bell: @LakeBell
The Lifeguard: @LifeguardMovie; director Liz W. Garcia: @lizwgarcia
May in the Summer: Director/screenwriter Cherien Dabis: @cheriendabis
The Spectacular Now: @SpecNowMovie; director James Ponsoldt: @jamesponsoldt
Toy's House: @ToysHouseMovie; director Jordan Vogt-Roberts: @vogtroberts
Upstream Color: @UpstreamColor
U.S. Documentary Competition Films
99%--The Occupy Wall Street Collaborative Film
: @99_film; co-director Audrey Ewell: @AudreyEwell; co-director Aaron Aites: @aaronaites
After Tiller
: @AfterTiller
American Promise
: @PromiseFilm
Blood Brother
: @bloodbrotherdoc
Dirty Wars
: @DirtyWars
Gideon's Army
: @GideonsArmyFilm; director Dawn Porter: @dawnporterm
God Loves Uganda
: @GodLovesUganda; director Roger Ross Williams: @RogerRossWill
Inequality for All
: @InequalityFilm
Life According to Sam
: Directors Sean and Andrea Fine: @FineFilms
Valentine Road
: @ValentineRdDoc