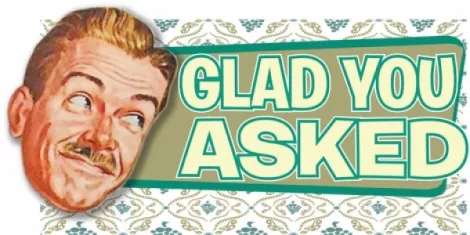 Dear GYA, Let it be known that here in Salt Lake City, if you have a drink before dinner, you, sir, are breaking the law. I took an oath to protect and serve the fine people of the Beehive State. With that being said, I swear to all that's holy that if you don't take the slightest nibble of a carrot stick before you sip on that white-wine spritzer, I will ruin you. You hear me? I will fucking ruin you! - Dick Shaapht, Utah DABC---
Dick, You need to take a deep breath. We're talking about white-wine spritzers here, not heroin. There are way bigger problems in SLC than restaurants serving a drink before dinner. Here are a few options for today that should help you relax:
At Urban Lounge, local funk and soul DJ Feral Cat will be curating an evening of hard-to-find 45-rpm records at Slug Magazine's Soulville. This vinyl-only party will feature the best of '60s soul la Motown, Stax, mod and boogaloo. DJ's Grand Finale and Godiva are also on the bill. Doors open at 9 p.m.
Russian folk band The Flying Balalaika Brothers will be performing at Gracie's. They'll be jammin' on the triangular-shaped, three-string balalaika, essentially a three-foot-wide contrabass. The Austin, Texas-based Flying Balalaika Brothers use this instrument, along with accordions and assorted Eastern-European melody makers to shred classical Russian tunes. The doors open at 9 p.m.
Broken Lizard's Kevin Heffernan and Steve Lemme will be onstage at Wiseguys West Valley.Best known for their roles as Farva and Mac in the film Super Troopers, Heffernan and Lemme have been making comedy together for more than two decades. The pair spent most of 2012 touring clubs, with material ranging from stories that occurred during filming of their Broken Lizard output to pure stand-up to the occasional Beerfest-style drinking contest with audience members.
For today's complete list of things to do, click here.