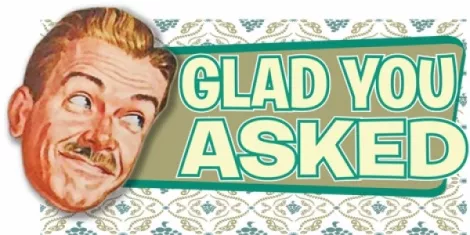 Dear GYA, So, it turns out Manti Te'o's Internet girlfriend never existed; that it was all an elaborate hoax. Man, why would anyone lie about a fake girlfriend? I'm so thankful that Lafawnduh's real. Yeah, we don't see each other much because she lives in another city and she's really busy with her modeling. We'll be hanging out this weekend, though -- swear. Anything me and my Internet babe should do tonight?- Kip, Cage Fighter, Preston, ID---
Kip, When it comes to this Manti Te'o story, we don't know all the details. All we know is that he's not very good at chatting online with babes all day ... like you obviously are. Here are some options for you and Lafawnduh this weekend. Let's start with Friday:
- The Bakersfield Condors will be taking on the Utah Grizzlies at the Maverik Center, beginning at 7 p.m.
- If you already have a ticket, congratulations. But if you don't, know that Dave Grohl's band Sound City Players are performing at Park City Live tonight at 9 and you have no chance in hell of getting in.
- For some European house music, checkout Belgium at Urban Lounge. Local EDM party organizers Nightfreq and Infinity+1 will be hosting local DJs Hot Noise, Decoy and Bello. The doors open at 9 p.m.
- Hip-hop pioneer and Project Blowed disciple Aceyalone will be at Sugar Space tonight at 8.
- Velour will be throwing its 7th Anniversary party tonight, featuring music from local bands like Desert Noises, The New Electric Sound, Toy Bombs and Dead Tooth. Doors open at 8.
---
- If you shelled out $200 bucks to see house DJ Avicii tonight at Park City Live, know that the show starts at 10 and you spent $200 to hear a dude play MP3s from his laptop.
- For some roller-derby action and outstanding alliteration, check out the Moab Midwinter Mayhem at the Old Spanish Trail Arena, going on all day.
- Pop-rock band Sea Wolf will be performing at Urban Lounge tonight at 9. The Devil Whale will be opening things up.
- The Fifth Annual Sugar Show will be going down at The Rose Wagner Center, starting at 8 p.m.
- Kingsbury Hall will be hosting the presentation of Hair. The dawning of Aquarius actually has various showtimes.
---
- Electro-house producer and DJ Afrojack will be performing at Park City Live, starting at 10 p.m. Tickets are $150.
- Barking rapper, Yamaha enthusiast and notorious homophobe DMX will be growling onstage at The Downstairs at 10 p.m.
- Jewish reggae singer and rapper Matisyahu will be at Star Bar, beginning at 9 p.m.
- City Weekly, True TV and Brewvies will be showing a free screening of Downton Abbey on the big screen, starting at 8 p.m.
For the weekend's complete list of things to do, click here.