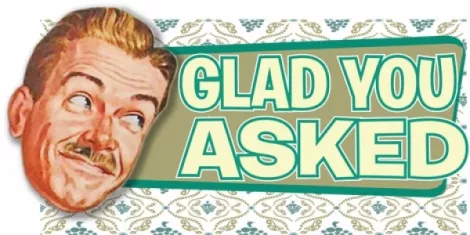 Dear GYA, I think we can all agree that the pistachio "Gangnam Style" commercial was by far the big winner of last night's Super Bowl. I don't know who that kooky, pistachio-lovin' Korean guy is, but, man, is he going places! Seriously, if I could buy stock in anything right now, it would definitely be pistachios and their fantastic spokesman.--- Anything to do today while I'm crackin' Gangnam style? See what I did there?- Maggie Maloney, Draper
Maggie, You're right. "Crackin Gangnam Style" was the big winner. I love how the pistachio people made a parody of a song that already has thousands of parodies and somehow made it a classic. Genius. Here's what's up for today:

At Utah Valley University, check out the Theater Department's production of The Crucible. The Tony award-winning play by Arthur Miller is about how the Puritans solved early America's pesky witch problem. All performances will take place in the Noorda Regional Theatre. The show starts at 7:30 p.m. Tickets are $15, $10 for students.
The Jeanne Wagner Theatre will be hosting Pickville Playhouses production of The Hanging of El Bandito. City Weekly A&E editor Scott Renshaw writes, "The play finds Juanito and his gang seeking revenge on the intrepid lawman who very nearly managed to make sure that El Bandito would see his end at the end of a noose. Join the company for all-new music fun delivered with trademark energy. When 'that just happened,' you won't want to say that you weren't there." Click here for ticket prices and showtimes.
Experimental rock band Wovenhand will be performing at Urban Lounge tonight. Led by singer David Eugene Edwards, formerly of 16 Horsepower, Wovenhand is dark and melodic with an eclectic blend of influences from Celtic, alt-country, folk, metal and American Indian music. Light Black and local favorites INVDRS will open. If you had to tickets to the cancelled Dec. 9 show, they will be redeemed. Show starts at 9. Tickets are $10 in advance, $12 at the door.
For today's complete list of things to do, click here.