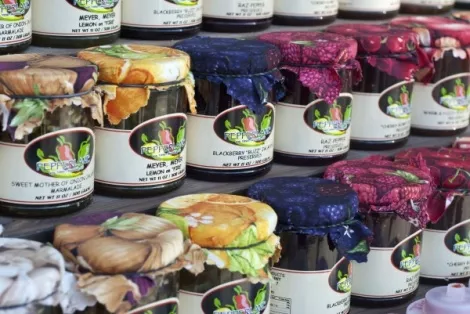 The Downtown Alliance's fourth Winter "Pop-Up" Farmers Market will take place this Saturday, Feb. 9, from 10 a.m.to 3 p.m. at Tony Caputo's Market & Deli. The market's theme, just in time for Valentine's Day, is "Chocolate & Cheese." ---
"Caputo's is the perfect choice for our Valentine's Day market," said Winter Market manager Alison Einerson. "Their selection of artisan chocolates is astounding in and of itself. Couple that with handmade cheeses, fresh produce, baked goods, and local meats, and you've set the table for a lovely meal! It's one-stop shopping."
The one-day winter markets are held monthly at different downtown locations, with the goal of expanding to weekly winter markets by next year. And, ultimately, a daily, year-round public market in the future.
The vendor list for Saturday's Farmers Market at Caputo's is as follows:
Amour Spreads
Biocentric Bros
Blue Spring Farm
Chad's Produce
Chocolate Conspiracy
Chow Truck
Clifford Family Farm
Dessert Bites
Instant Karma
La Barba Coffee Roasting
Laziz, LLC
Lewis Brothers Food Services
Off the Grid SLC
Paul's Vegetable Farm
Rico Foods
Sadee's Pride
Snowy Mountain Sheep Creamery
Sugared
Tankinz Noodle Mfg, LLC
Tequenos Factory
Terrapin Station Smokin' Co.
Tifie Ranch
World Dog
Zoe's Natural Garden
Upcoming market dates and themes include "Easter Eggs and Spring Greens" on March 16, and "Tulips and Turnips" on Apr. 13, with vendors and locations to be determined.