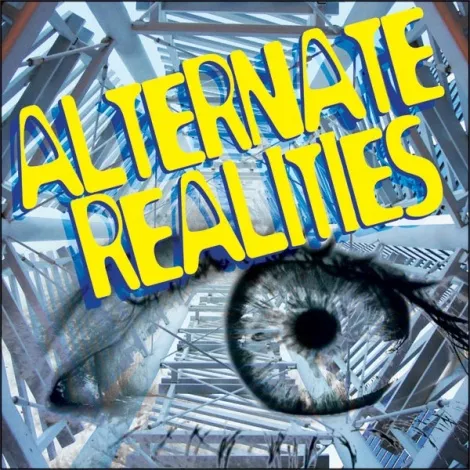 Prominent anti-genocide advocate is lost in the shuffle of Barack Obama's new administration.---
Top of the Alty World
"Obama's Changing of the Guard Leaves Anti-Genocide Figure Out"—Buzzfeed
The Association of Alternative News Weeklies has joined 36 other organizations calling for open public access to federal mugshots.—AAN
New bills in Congress would push for legalization and regulation of marijuana nationwide.—Rolling Stone
An Appeals court heard argument challenging the Military's authority to detain U.S. citizens.—Truthout
Top of Alty Utah
A resolution calling for dialogue with Washington, D.C., on protecting the Greater Canyonlands of Utah gets sidelined for future study.—Salt Lake City Weekly
A bill allowing people who aren't married or living together to get protective orders against violent partners passes favorably out of a legislative committee.—Salt Lake City Weekly
A lawmaker has proposed a bill that would make it a third-degree felony for federal officers to attempt to enforce federal gun laws in the state.—Utah Political Capitol
Two teenage El Salvadorans have made a last-ditch attempt to stave off deportation, asking for asylum to avoid gang violence in their home country.—Salt Lake City Weekly
Rantosphere
Telestial State looks at the extent of the Church of Jesus Christ of Latter-day Saints' compassion to LGBT citizens with its recent Supreme Court filings opposing gay marriage.
"Clearly what he meant is the church will express love, compassion, and outreach only as long as gays and lesbians lock themselves in closets of celibacy. As soon as gays start asking for rights, positions change as quickly as they did on blacks in the priesthood and polygamy."—Telestial State
The Long View
Slate looks at embattled Internet pioneer Aaron Swartz, who recently took his own life after having been indicted by the federal government for wire and computer fraud.
"At the beginning of every year, Aaron Swartz would post an annotated list of everything he'd read in the last 12 months. His list for 2011 included 70 books, 12 of which he identified as "so great my heart leaps at the chance to tell you about them even now." One of these was Franz Kafka's The Trial, about a man caught in the cogs of a vast bureaucracy, facing charges and a system that defy logical explanation. "I read it and found it was precisely accurate—every single detail perfectly mirrored my own experience," Swartz wrote. "This isn't fiction, but documentary." At the time of his death, the 26-year-old Swartz had been pursued by the Department of Justice for two years. He was charged in July 2011 with accessing MIT's computer network without authorization and using it to download 4.8 million documents from the online database JSTOR. His actions, the government alleged, violated Title 18 of the U.S. Code, and carried a maximum penalty of up to 50 years in jail and $1 million in fines."--Slate