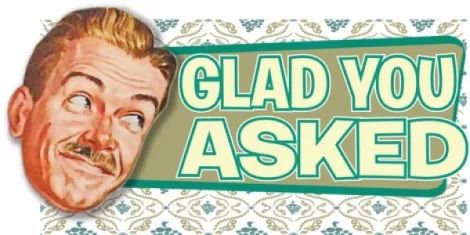 Dear GYA, Did you hear that Mountain Dew is coming out with a new breakfast soda called Kickstart? Which is really cool because I'm totally looking forward to making it a part of my complete breakfast. By that I mean, I'm gonna pour it over a nutritious bowl of Doritos every morning. Anything happening today while I wait for my breakfast soda? - Herbert Camancho, Sandy---
Herbert, Breakfast soda has existed for quite some time. Remember when Taco Bell had a Mountain Dew orange-juice flavor years ago? Anyway, I'm glad you're excited. Here's what's up for today:

Dub-reggae band John Brown's Body will be at Park City Live. Doors open at 8 p.m., show starts at 9 p.m. Tickets are $12.
San Francisco-based mystic-rock duo Om will be at Urban Lounge this evening. Doors open at 9. Tickets are $10 in advance and $12 at the door. Sir Richard Bishop is also on the bill.
At the Green Pig Pub, City Weekly's Bill Frost and SLUG's Mike Brown will be judging a Couples Dance Competition. Cash and giveaways will be awarded. There's a $10 entry fee. The competition starts at 8 p.m.
For today's complete list of things to do, click here.