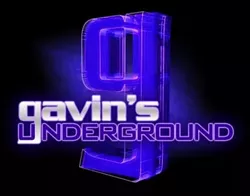 It's no secret that in order for the city to grow and thrive beyond the box-store mentality, you have to support the locally owned businesses in your area. --- But, trying to get the word out to the community can be difficult and sometimes daunting to your venture, which is why many of the smaller businesses in the state rely on word-of-mouth and help from organizations with a vested interest in the community. That kind of help and resource is what helped start the Vest Pocket Business Coalition, which has been supporting neighborhood pockets of business with connections, education and promotion for the past couple of years.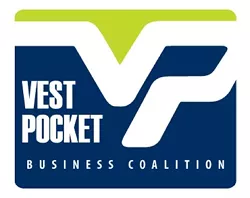 Today, I chat with our old friend Matt Monson, executive director of the Coalition, about the work he's been doing with local businesses over the past few years, forming the new organization, thoughts on what's happening in the city and a few other topics. (All pictures courtesy of VPBC.)
Matt Monson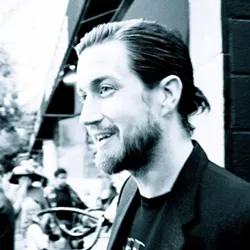 Gavin: Hey, Matt. How have you been since we last chatted?
Matt: Hey, Gavin. Life has been pretty exceptional; always changing, always on the move and a pretty fantastic ride. I consider myself pretty fortunate.
Gavin: The last time we did an interview, you were involved with Local First Utah. What was your time like working with that organization?
Matt: Local First was an awesome experience. I've always had the itch to want to make positive change in my community, and Local First provided me a way to give back and do that. As you know, my background was in local business as owner of model.citizen, the boutique on Broadway, which eventually evolved into the all-locally made boutique SLCitizen at the City Library. Working with so many local designers, artists and vendors really taught me the power of community, and the important role of local businesses within that. So, working with Local First was a natural extension of that same passion. That's essentially the message of the local movement to me -- it's to positively shape your community by consciously buying, giving, volunteering, eating, drinking and thinking local first. It's a pretty great mantra. Part of my job at Local First was to travel around the state, organizing grassroots Local First chapters, like Local First Ogden, and to help spread the idea of thinking local, first. Pretty great gig, really.
Gavin: What other projects have you been involved with over the past couple of years?
Matt: Life in the nonprofit world is maybe a little less colorful than my days as a shop owner, but no less fulfilling, and pretty close to as entertaining. After selling my shop and starting up with Local First in 2009, I was also offered an adjunct position teaching bright young minds at SLCC's Fashion Institute at the Library Square Campus downtown. My visual merchandising class just completed two of the historic ZCMI/Macy's Main Street "candy-window" displays for the holidays a couple of months back. That was pretty cool; there are few times you'll draw a crowd of thousands for window displays. I also serve on a few other nonprofit boards including Ten Thousand Villages, SLC's Business Advisory Board and a new nonprofit group called Indie Square. Outside of that, the snowboarding has been great, I paint pretty frequently up at my studio with all the talented artists at Guthrie Studios, and my daughter is 6 now -- a real firecracker, and funny as can be. I retired some of my earlier projects -- events like Fashion Stroll and Broadway Stroll a couple of years ago -- as I was just ready to make room for other parts of life. SLC has been a good place for all of that.
Gavin: Getting right to it, how did the idea come about for Vest Pocket Business Coalition, and what was it like putting the organization together and getting your board of directors in order?
Matt: Ha ha, you're not the first to wonder if Vest Pocket is a new organization, and I take that as a real compliment. I only started with Vest Pocket in 2009, but with the help of my board of directors, and a lot of work, we have been able to raise the organization's visibility and role to a more prominent level again. It's not quite a phoenix-from-the-ashes scenario, but not too far from it. Vest Pocket actually has a pretty rich and storied history, dating back to 1999; founded by a group of local business owners that wanted to create a collective voice for locally owned business in the Salt Lake City area. The late '90s were a total boom for big-box and corporate chains, and our communities and economies were quickly being transformed, much of it negatively. Vest Pocket was formed to educate, connect and advocate for local business and its importance in how it shapes our city. Mayor Peter Corroon was a former president of Vest Pocket, and our board still represents some of the best in local business leaders from around the community. Also a little-known fact is that Local First is actually Vest Pocket's sister organization, with VP being the older sibling. The Local First campaign was first created by the Vest Pocket board of directors in 2005, and was run as part of Vest Pocket's efforts until 2006, when Local First Utah became its own nonprofit organization. Several of the original Vest Pocket founders continue to serve on the Local First board, and our two organizations work together from different angles to boost local in Utah.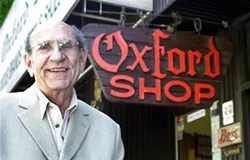 Gavin: Considering the type of organization you have, what separates you from others like Local First?
Matt: Vest Pocket does a lot of the back-end work of the local movement : organizing business owners, trainings, meetings, and advocacy work; mostly stuff intended to help local business owners be more effective at what they do, and help encourage policies that support a more local, independent community. Local First, on the other hand, is an important public-awareness campaign intended for shoppers and the general public, to educate on the importance of local business. When our two organizations work in tandem, it's a pretty great combination of efforts. We are simultaneously building a stronger local business community and swaying more of the public to think locally. When that all comes together, it's what gives our city its flavor, creates stronger jobs, keeps much more money in our own economy and really gives "home" a sense of identity.
Gavin: What is your main goal for Vest Pocket, and what kind of service do you provide for the community?
Matt: Vest Pocket's goal is to "empower local business" through education, connections, and advocacy. From a consumer standpoint, Vest Pocket doesn't immediately mean too much; we aren't a visible brand to most people. That's okay. Our job is to quietly organize, plan and strengthen local biz behind the scenes. As more neighborhood business districts bloom, as we see more corner markets, coffee shops, galleries, and social events happening around our community, that's when we see the reward for our work. It's a slow-moving ripple effect, but so goes social change, eh?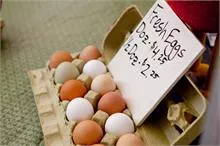 Gavin: What were some of the first projects and programs you started implementing with local businesses?
Matt: Some of Vest Pocket's main projects revolve around organizing the local business community to make it stronger. We do this by gathering our Vest Pocket group every third Wednesday of the month for breakfast-meeting seminars and training. We also hold quarterly evening socials, just to let everybody get together and talk, share a few drinks and connect business ideas. Big-picture projects we work on include helping the city with neighborhood business districts, either making them better in places like Sugar House or 9th & 9th, or helping new districts get started in places like North Temple. Our signature event of the year is the annual SLC Neighborhood Business Conference that we produce in conjunction with Salt Lake City and Local First. It's our fourth-annual event this year, and we'll be holding that at Library Square on May 16. Free and open to all local business owners.
Gavin: Who are some of the businesses that have joined Vest Pocket, and how have they helped contribute to the mission you have going?
Matt: We have such a great group of local businesses. There are a lot of high-profile businesses like KRCL, Rico Foods, SLUG and Nicholas & Co, but we also represent a lot of up-and-coming businesses like Laziz Foods, Stitched Cards, Crexendo and Washington Square Cafe. Whether big or small, each of these businesses is promoting local by just being incredible little businesses with their own identity. Each contributes to our mission by holding the bar high for local business. These same businesses also tend to use each other's services, products, and hire more local people -- the local effect.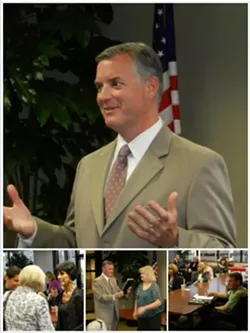 Gavin: What kind of an impact have you seen on these pockets of local business, and what do you hope to achieve from helping them grow their business?
Matt: Well, last year, Local First conducted a study through an Austin, Texas-based research group called Civic Economics. This group has measured the impact of local business in communities around the country, and we were excited to have our own research done here in Salt Lake City. What we found was pretty remarkable: When you spend your money at local businesses, that money recirculates in our community, four times further than if you spend your money at corporate chains. The logic is pretty simple: Local businesses hire more local workers, buy more local product, hire locally for contractors, designers, accountants, printers and labor, and then turn around and spend their profits more often with other local businesses. This is what we call the "local effect" and it makes a huge impact on our city. As we go forward, Vest Pocket will be working closely alongside Salt Lake City to further encourage the growth of these businesses, with a special focus on strengthening neighborhood business districts.
Gavin: For businesses, how can they join the directory and be a part of the programs and activities you plan?
Matt: Vest Pocket is a membership organization, with annual dues of just $95. To join up, it's as easy as visiting VestPocket.org, or shooting me an e-mail at Matt@VestPocket.org. Nonmembers are welcome at any of our monthly events; we provide resources for the entire small-business community, but give extra focus to our VP members.
Gavin: What can we expect from you and Vest Pocket over the rest of the year?
Matt: Upcoming events include the Wednesday, Feb. 20, Vest Pocket monthly breakfast with presenters addressing the Affordable Care Act, health-care changes and their impact on local business. We'll have another breakfast meeting on March 20, with the topic set as a "2013 Legislative Wrap-Up." In April, we'll be hosting our Spring Social, an evening mixer event. In May, we move on to the Fourth Annual Neighborhood Business Conference at Library Square. We're keeping a pretty quick pace, creating lots of opportunities for local business to connect and get involved.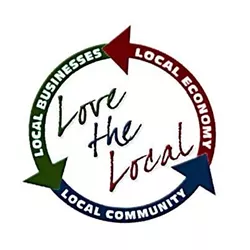 Gavin: Aside from the obvious, is there anything you'd like to promote or plug?
Matt: Well, if you're a business owner, or involved in local business, look up Vest Pocket and get in touch. This is an invaluable group, and we're working really hard to create something great for the local biz community. If you are a conscious consumer, my only plug would be to repeat the "local first"mantra. Make change at home by choosing, thinking and supporting "local, first."



| | | | |
| --- | --- | --- | --- |
| Follow Gavin's Underground: | | | |
%u205E