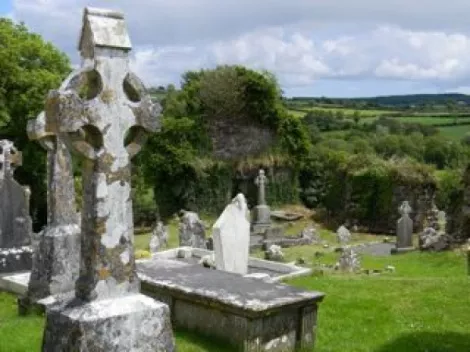 Are you one of the more than 11 percent of Americans who have Irish ancestry? In this week's issue of
City Weekly
, we had
this article
about tracing Celtic family history and then traveling to Ireland to experience it first-hand. It turns out 2013 is an especially good year to do this, since Ireland is holding "
The Gathering
." --- It's an attempt to bring Irish-Americans (or those who just love Ireland) back home for gatherings, festivals and events throughout the year, happening all over the country. In essence, Ireland is welcoming the diaspora home.
Whatever your interests or affiliation with Ireland, there's an event, festival, or gathering for you, from small-scale gatherings like football matches or pub nights to larger events like quilt festivals, dance workshops, sporting events, concerts and more. Check out the Gathering's calendar, which is sortable by date, location, and type of event. Why not consider visiting the county your ancestors come from, going to a literature festival or seeing a hurling match? If Ireland's on your bucket list, this is a great opportunity to cross it off.
Kathleen Curry and Geoff Griffin write regularly about their treks near and far for City Weekly and host the Travel Brigade Radio Show. Follow them on Twitter @TravelBrigade.