Its not quite St. Patrick's Day, but that's okay, as there are a ton of parties acting like it, including a couple of album-release shows happening tonight. --- Before I get to those, I'm going to look at all the stuff that came out earlier this week, starting with
Einstein In A Patent Office
, a nice nod to the
Ghostbusters
joke that "Einstein did his best stuff when he was working as a patent clerk," with none of the movie paraphernalia slapped onto the band's website. They're an experimental-electronica band out of Salt Lake City who just put out an interesting EP titled
Supernova Sounds
that really travels afar with the experiments. You can download a copy of the EP at
this website
for $10.
Next up is a five-piece alternative-emo band called The Fence. I'm not going to hide my personal feelings about this: I despise emo; not a lot of good came from the genre, it only encouraged bands to get anyone who could whine into a microphone and cry about how the girl they crushed on never gave them a second thought in high school, and look at them now, they're in a band being famous and she's not. I can't wait to hear your hate mail on that; I'll be more than happy to send you a list of songs back on that very topic from every band you love. But moving along, there are fans of the genre, and those fans go on to start bands with unoriginal names like ... The Fence. The band just released their debut EP, Oh My Dear, but you can't find it anywhere online. So, if you're into emo, find them at their next gig.
Moving into jazz, we have a double release from Red Rock Hot Club, one of the finest jazz ensembles running around SLC. And I'm not talking about those who pretend to play jazz for one song and then kick back into whatever genre of rock they're pretending to play, these guys do it well -- they even branch out into swing and gypsy from time to time. Guest guitarist Mike Miller from L.A. is one of the true jazz-fusion greats. They've just put out a 2-CD set of live performances, which you can snag off their website.
As for release shows, we've got two sets of double-release shows, which is a complicated way of saying four albums come out tonight. First on the list is from King Niko, who I won't have to say much on since City Weekly's Simone Downie already covered them in this week's issue. You can pick up a copy of the album Oh, Hey! tonight at Urban Lounge.
The other album coming out tonight at Urban Lounge is the debut release from Cathy Foy, who most of you would know best as drummer extraordinaire behind dozens of projects and bands, most notably anything led by or featuring Will Sartain, like Future Of The Ghost or Hang Time (also playing tonight at Urban). Foy (seen above, courtesy of her Facebook) and her debut album, Quiet At The Hour, features people like Mike Sassich, Tommy Nguyen, Sam Burton and Brent Colbert as the backup band to her folk-indie performance, which I highly encourage you check out tonight and pick up a copy of the album. Show starts at 10 and is just $5.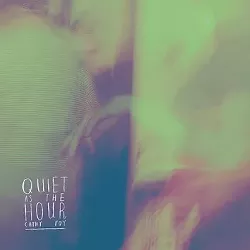 If you can't make Urban, then earlier in the night will be a double-show featuring Jay William Henderson, who is officially making this the release show for his first solo album, The Sun Will Burn Our Eyes, almost a year after it was released in 2012, and a release show for Hannah Ohlwiler, for what we can best guess is her 2012 album, Welcome Back. This isn't unheard of; bands do release shows well after the actual album comes out all the time -- it took Desert Noises six months to finally do theirs, but nine months is a bit of a stretch. In any case, both shows are well overdue, so go celebrate with them at Kilby, where they'll be playing with Sayde Price. Just $6, starting at 7.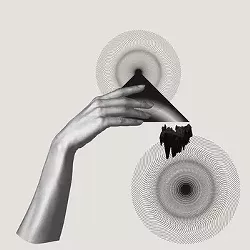 Love music, head out, buy local!