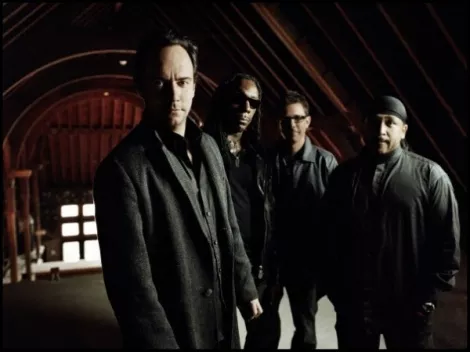 The mostly countrified Usana Amphitheatre summer-concert lineup got a dose of diversification with these concert announcements today.---
The jazz-jam-pop-rock band from Charlottesville, Va., Dave Matthews Band, will perform on Tuesday, Aug. 27. I can attest that circa Under the Table and Dreaming -- when I actually dug the band -- DMB was killer live. Since, they've just been dumping on their fans. I kid. In actuality, the group ranked as the biggest ticket seller worldwide of the past decade and has sold over 18 million tickets since its inception.
On June 20, some old-ish-school pop rock will take over the Usana stage. Barenaked Ladies is celebrating their 25th year of music making this year. They released a new album, are hitting the road and buying a monkey (OK, real band BNL joke). Ben Folds Five released their first album in over a decade and are back touring together. And Guster rounds out the Last Summer on Earth Tour lineup.