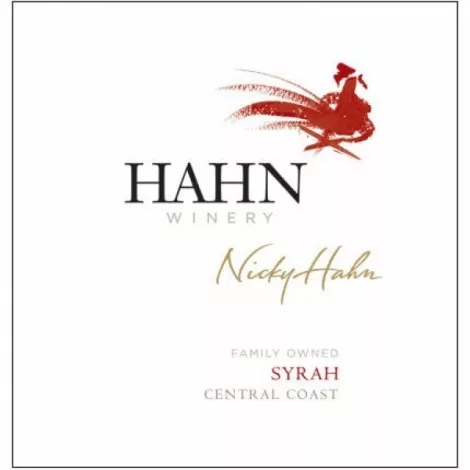 Before the winter-like weather finally succumbs to spring, I thought I'd better open up some hearty, red, cold-weather wines. One nice recent discovery was Hahn Winery Syrah, from California's Central Coast. --- 
The Hahn family,  of German heritage, is best known for its top-tier Smith & Hook wines. However, Nicky Hahn has been making a splash with a line of reasonably priced Hahn Winery wines, which is best known for Pinot Noir. Hahn is also the first winery in Monterey County to receive certification from the Monterey Green Business Program for its dedication to biodiversity and green vineyard practices. 
Well, Hahn 2010 Central Coast Syrah is a steal at $11.99. It's deep purplish-red in color with rich aromas of dark fruit. And, this Syrah is a perfect companion for a range of late-winter dishes, like grilled, braised or roasted meats, osso bucco, roast duck or goose, or even an early spring barbecue.