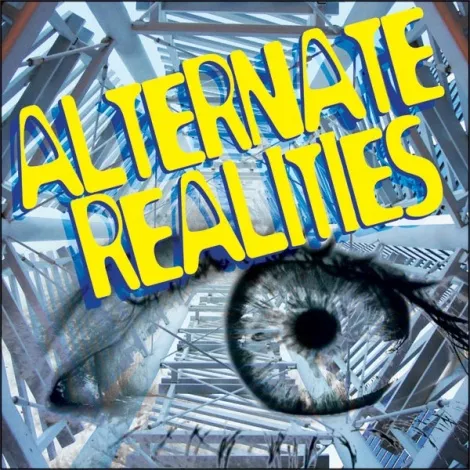 An Asian-Pacific researcher points out that, by treaty, escalation by the South Korean air force could rope the United States into a second Korean War. ---
Top of the Alty World
"The Guns of April: Is All the Bellicose Rhetoric on the Korean Peninsula Slowly Marching Us to War?"—Slate
England's The Economist recaps the progress of the U.S.'s immigration overhaul.—The Economist
Mother Jones takes a look at agri-biz giant Monsanto's top lobbyist in Washington, D.C.—Mother Jones
The Stranger looks at a host of questionable firings and practices allowed by the "giant, Jesus shaped" exemption loophole in Washington's anti-discrimination laws.—The Stranger.
Top of Alty Utah
A private corrections company has offered to pick up the hefty tab for relocating the Draper prison in exchange for the right to run the prison.—Salt Lake City Weekly
The Utah Chiefs of Police Association sends a letter to the Legislature asking them not to override the Governor's veto of the controversial concealed-carry bill from the recent session.—Utah Political Capitol
LDS Democrats have launched a national organization.—KUER
Gov. Herbert rejects the Snake Valley Water Pipeline deal.—KCPW
Rantosphere
Utah Policy's Bryan Schott argues that a win for LGBT advocates at the Supreme Court will cost the LGBT community here in Utah.
"What do you think will happen if same-sex marriage gets a win at the Supreme Court? Prop 8 is something a lot of Utahns and the LDS Church poured time and effort and money into passing. If it's ruled invalid, there will be a lot of hurt feelings in Utah, to say the least. And, hurt feelings can translate to anger -- and angry lawmakers are not reasonable lawmakers.The "we will show the feds who's boss" mentality on the Hill does not bode well for groups like Equality Utah."—Salt Lake City Weekly
The Long View
Former Federal Communications Commissioner Michael Copps discusses with The Nation how telecom's industry superpowers have bowled over regulators with business consolidations that continue to wipe out independent media outlets.
"This carcinogenic combination of hyper-speculation in the private sector and a mostly compliant FCC, which has been AWOL from its public-interest oversight responsibilities, has left us with a telecom ecosystem bereft of meaningful competition, as well as a media environment in which a handful of huge conglomerates have gobbled up so many previously diverse and once-independent outlets, dramatically downsizing their new operations, that the civic dialogue we must nourish to preserve self-government has been dumbed-down beyond recognition."—The Nation