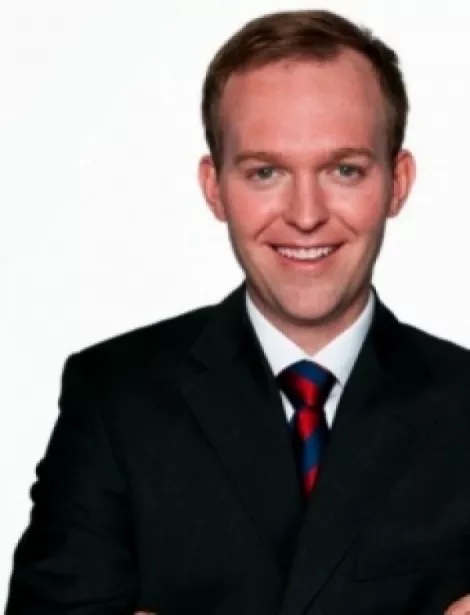 "I find it ironic that it's now easier to purchase a gun than it is to get mental-health treatment," Salt Lake County Mayor Ben McAdams said in reference to Medicaid expansion at a recent "State of the Community" luncheon, where the new Salt Lake County Mayor talked about key county issues. Here's a takeaway on three of the Mayor's major issues. ---
At a luncheon held by the Utah League of Women Voters, Democratic Salt Lake County Mayor Ben McAdams presented a "state of the community" speech and fielded questions on some of the major issues the county was staring down since the legislative session ended. It wasn't a speech that got down into to the nuts and bolts of the Mayor's policy initiatives, but McAdams did talk shop about issues like being appointed to the new board accepting proposals to relocate the Draper prison, clean air and sustainable growth and Medicaid expansion.
Here are some quick takeaways:
Medicaid Expansion
Utah is still weighing the option of allowing for an expansion of Medicaid to as many as 145,000 uninsured Utahns and McAdams supports an "active conversation" being held with the Legislature and the Governor about the possible decisions. While McAdams said expansion would make a huge impact considering Salt Lake County's Valley Mental Health is the state's single-largest mental-health provider. McAdams also argued, however, that he could impact drug treatment and mental health by being an advocate on the Prison Relocation and Development Authority.
Prison Relocation
The 2013 Legislature also allowed for the Prison Relocation and Development Authority to accept proposals for relocating the Draper prison and developing the land underneath. Gov. Gary Herbert will soon make appointments and the board will have a representative of Salt Lake County that is likely expected to be McAdams. McAdams sees relocating the prison and allowing the 690 acres of land underneath it to be developed as a possible boon to the county, but said he would not support the relocation if the numbers did not add up.
"Any decision to relocate the prison—if the project goes forward—must be driven by data and not private developers," McAdams said.
He also said that, if appointed, he would steer the conversation of a new prison toward new and better programs for educating inmates and providing skills to reduce offenders' chances of committing new crimes and being cycled back through the corrections system.
"We must provide appropriate programs to reform those incarcerated to offer them a chance to get their lives back on track," McAdams said. "This is not only humane but fiscally responsible. When 65 percent of inmates at [the Salt Lake County] jail have substance-abuse problems, it matters that Salt Lake County strives to provide treatment to the incarcerated."
Clean Air
McAdams addressed the valley's extra-chunky air by arguing smart planning was crucial toward curbing vehicle emissions.
"Nearly 60 percent of our air pollution comes from vehicles -- when our population doubles are we going to double the number of cars on the road? If so, then all the good work the federal government is doing and the EPA is doing to increase the efficiency standards of vehicles will be consumed by the doubling of the number of vehicles," McAdams said, arguing that if Salt Lake County plans growth around community "nodes" that allow people to work, live and play in the same area, it will reduce long car trips across the valley.
"Population growth is a problem, but it's also an opportunity," McAdams said. "I believe we will soon have the density for an expanded mass-transit system."
Salt Lake County Mayor McAdams can be reached through his office website here. For more political coverage, follow @EricSPeterson on Twitter.