Well, it turns out that March was a terrible month for releases. To be blunt, a lot of shows got canceled, so rather than report on the ones that died, I've compiled the list of randoms from the last few weeks and pressing on with new shows out this week. --- Let's start with the debut from Visitors, a five-piece progressive-alt band out of SLC (seen just above here, photo courtesy of their Facebook) comprised of members from Vinyl Williams, Dustbloom and Downpoor. I have yet to see a performance, but considering who is in the band and the sound they were able to generate on this debut, I'm sure live shows kick ass. You can snag a copy of their full-length album Nova off their Bandcamp page for a "name your price" tag.
Next up is the latest from Wasnatch, the reggae-ska ensemble out of SLC who have almost become staples of the Woodshed (I should know, I watched one of them tear one of my stickers down to put theirs up; I'm watching you ... ). In their nearly four years together, the group have mainly been a fun live act to watch and didn't really dedicate themselves to studio time until late last year, when they started crafting this debut album entitled Front To Back. Enjoy the cover, it's about as risque as anyone is going to produce in this state, shy of faked mutilation. There's nowhere to buy it online, so you'll have to drop in on a live show and snag a copy.
While we're talking about Woodshed staples, the next album comes to me from MiNX. The duo of Raffi and Ischa have been taking over local stages for the past year, no matter the size of the crowd or type of venue, showing you just need a powerful voice and a guitar to command a room. Their last release was titled Mixtape, which came out last summer, and now they're back with their sophomore release, Golden, showing real progression in their work. You can snag a copy from their website or at their monthly show at the Woodshed, where they show appreciation for women in rock.
Staying in rock, we have the latest from Settle Down, another five-piece metal band with hints of punk, sludge and a bunch of other sub-genres I'm not spending all day dissecting. The last time we saw something from the band, it was a split single last fall with Sure Sign Of The Nail. After a few months in the studio, the band are releasing their debut album on Escape Goat Records called Be Still. This is a hell of a release, gritty vocals and loud guitars, the kind of loud fucking rock we need around here. You can download a copy off the label's Bandcamp page for a mere $10.
A different form of rock for a moment as I switch to Tragic Black. The 13-year veterans of the music scene have spent much of the last five years playing the occasional show and belting out the classics, but the band hasn't recorded a full album since 2007, with their last official release being The Cold Caress, and for a while there it looked like they never would again. But over the past year, the group put together new material and launched a Kickstarter to get their fifth full-length, The Eternal Now, out to the masses. You can purchase a copy via the band's website or in person.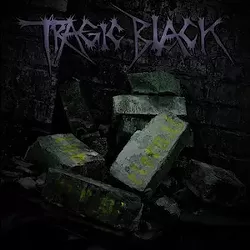 Switching gears a bit, there's a debut release out now from Toaster Pastries. The is a one-man project made by Jack Daniel Young, formerly of The Bloop and All Things Glowing Brightly. This debut album, Better Living Through Square Waves, is straight up electronica and 8-Bit fun; not much to really expound on beyond that, just a fun album that's worth a listen. You can download a copy off his Bandcamp for just $10.
While I'm in the electronica genre, I have a release from the one-man project Orem Owls. No, not the poorly named baseball team that didn't drop the Z from their name -- although that's about the only related thing I could find about this particular musician. It's part of the Hel Audio label, so more than likely it's a name so new they've done nothing else yet, or it's a familiar name looking to experiment without having this tied to their catalog. In any case, their debut cassette titled Other Worlds is a nice venture into playing with noise and ambient tracks; it's worth checking out if you're into the genre. Just $5 off the label's Bandcamp page.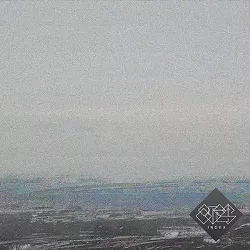 Next up is the band Chalk, a four-piece garage-rock group out of SLC. You may remember them from late last year with their EP Hex Key, but they, sadly, got more notoriety for the cover art than the music itself; the price you pay for having a cool-looking album. The band have been hard at work at Black Pyramid and have just churned out this official full-length album, which they decided to self-title. You can download a copy of it for a "name your price" tag off Bandcamp.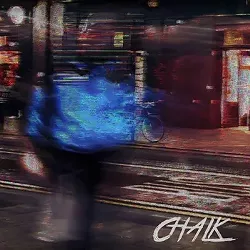 Switching to hip hop, out of the blue, Emerson Kennedy put out an album! When I say "out of the blue," I mean that as obliviously as I can -- no one seemed to know he was doing this except a select few. The album, simply titled denim, is divided into three parts, almost like a proper play, but the beats and rhymes flow really well for the high-energy style. This is one you must check out. You can download it for $5 off his Bandcamp page.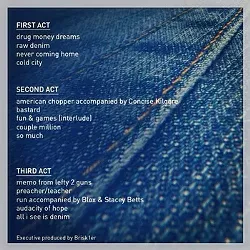 The last of the online-only releases to hit in the past month is the soundtrack for the Kenny Riches film Must Come Down. The film got lovely reviews, not just for the content but also the soundtrack, mostly composed by Andrew Shaw, who did a wonderful job capturing the film's vibe. But it's not all instrumental; Riches hit up his musically inclined friends to contribute a track or two including Cathy Foy, Palace Of Buddies, Tolchock Trio, Mushman and the film's co-star David Fetzer. It's quite beautiful, and totally worth the $4. You can download it from Riches' Bandcamp page.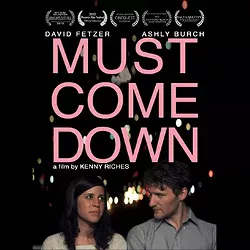 Finally, moving onto actual release shows, I've got one for you tonight featuring Dark Seas -- I know, right? Dark Seas have a new fucking album! Out of nowhere it seems, if you listen to the scuttlebutt around town, as rumors had been spreading for months that the band was either breaking up or had broken up or were long ago broken up and on the verge of getting back together -- only the band themselves know for sure what was happening during that time. The last release from the band came in November 2011, with their self-titled EP. It took them about a year to get back to the studio, this time working with Terrance DH and Midnight Records to put together a seven-track album called This Is Love. Their release show will happen tonight over at the Utah Arts Alliance's Art Hub (663 W. 100 South), where the band will perform with Red Telephone, Lamont and The Breakers. The show will also serve as the SK801 seven-year-anniversary show, and they've got a luau theme so break out the Hawaiian shirts. Just $5, kicking off at 7.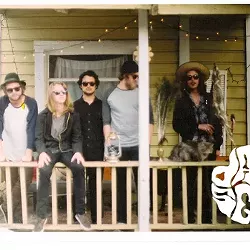 Love music, head out, buy local!