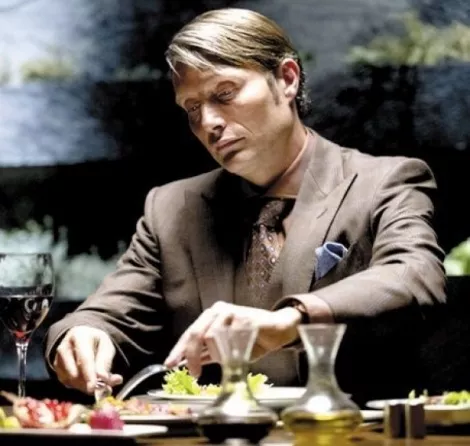 If you were watching KSL's evening news on May 1, you would have seen it open with a deeply disturbing video of a cargo plane crashing in Afghanistan.---
What made the video particularly disturbing was the knowledge that in the seconds you watched, seven men died instantly, incinerated in a huge ball of flames that left no room for doubt as to survivors.
It was gruesome and unforgettable.
Running it as the lead story might seem logical ... if not for the fact that this was the same night KSL dumped NBC's Hannibal from its schedule because the Church of Jesus Christ of Latter-day Saints-owned station deemed the material too violent to be shown to its audience.
This seems something of a head-scratcher to me. You pull the torturous undramatic delights of Hannibal, yet you hit your viewers straight between the eyes with a searing video of the real deaths of seven men?
What do you think? Is this a double-standard, or is the blood-soaked gore of Hannibal too offensive and the supposed news-driven value of a real-life video chronicling the deaths of seven individuals par for the course?
Photo courtesy of NBC