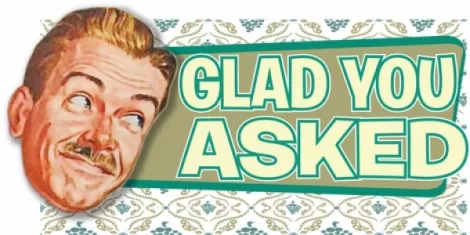 Dear GYA, Because of Mother's Day, my Facebook newsfeed is still jam-packed with pictures of other people's moms. Personally, I prefer to call my mom on Mother's Day, not post pictures of her on the Internet. But after seeing all these vintage photos, I gotta admit -- you guys have some phenomenal moms! Seriously, I had no idea my roommate Rick's mom, Cheryl, was so radical back in the '80s! Man, anything happening today better than everyone else's moms? - Jake Frementon, Provo---
Jake, Moms are the best. Period. So, nothing will top your mom or anyone else's mom, for that matter. But, here's what's happening today, anyway:

Warm-and-fuzzy indie band The Shins will be at Park City Live this evening. Ra Ra Riot is also on the bill. The show starts at 9. Tickets are a measly $62.50.
The Capitol Theatre will be hosting Utah Opera's presentation of The Barber of Seville. The show starts at 7:30 p.m. Some of you may be more familiar with the Bugs Bunny version. If this is the case, you should also check out the original.
Laura Stevenson and The Cans will be at Urban Lounge tonight. Field Mouse and Cody Taylor will warm things up. The show starts at 9. Tickets are $10.