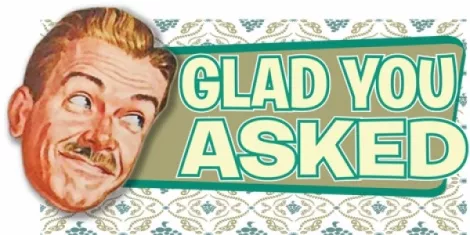 Dear GYA, Damn it, who the hell isn't on Daft Punk's new album, Random Access Memories?! It seems like everyone got to be on the year's biggest album except for me. I could have easily laid down a soulful and moody "aauaaauuhhhhhuuhh" on a song. It's bullshit, man. Anything happening this weekend for those of us who aren't on the new Daft album? - Bon Iver---
Bon Iver, It's probably a good thing your woodsy bellows aren't on the new Daft Punk album -- white people would explode. Anyway, here are some things happening this weekend that'll cheer you up. Let's start with Friday's events:
- The 2013 Living Traditions Festival will be going down at the City & County Building, today through Sunday. Check out the full lineup of activities right here.
- At Spring Mobile Ballpark, the Salt Lake Bees will be taking on the Nashville Sounds; first pitch is at 6:35 p.m.
- All weekend long, the Best Friends Animal Society will be hosting the Super Adoption Event at the Utah State Fair Park. There will be hundreds of cats and dogs available for adoption, and City Weekly's The Word will be there snapping pics and handing out swag. Click here for the full schedule.
- Swedish DJ duo, Cazzette will be at Park City Live tonight at 9. Tickets start at $20.
- British pop singer Kate Nash will be performing at In The Venue this evening. The show starts at 9. Tickets are $17.
- The Paul Duane Show will be at The Complex this evening. Guests include Fox 13's Nineveh Dinha, former LDS filmmaker Richard Dutcher, Miss Utah Kara Arnold and music by Oh, Be Clever! The show starts at 7:30. Tickets are $10.
---
- If you're into wood, check out the 34th Annual Utah Wood Turning Symposium, going down all day at the UCCU Center.
- Head to the Rose Wagner Center for Ballet West's Innovations. The show starts at 7:30 p.m. Buy tickets here.
- DJ and producer Benny Bennassi will be performing at The Complex at 9 p.m. Alvin Risk is also in the bill. Tickets are $25.
- Singer-songwriter John Gorka will be at the Egyptian Theatre in Park City. The show starts at 8 p.m.
- Stand-up comedian Karen Rontowski will be onstage at Wiseguys Trolley Square. Tickets are $12. The show starts at 7:30 p.m.
---
- DJ Street Jesus will be throwing his weekly Funk and Soul night at Bourbon House this evening. The party starts at 8.
- Butt-rock gods Limp Bizkit will be performing at The Complex, starting at 9 p.m.
- City Weekly, True TV, Bohemian Brewery and Brewvies will be showing a free screening of Season 6 of AMC's Mad Men on the big screen at 8 p.m.
- The Presets and Dragonette will be at The Depot this evening. The show starts at 9. Tickets are $18.
For the weekend's complete list of things to do, click here.