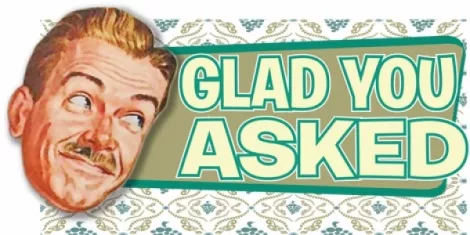 Dear GYA, Can we unanimously agree to stop replacing the word "now" with "meow?" I'll admit, the first time I read it I was like, "Hey, look at that. That's kind of funny." Now, whenever I read it I think you're just trying to subtley inform others that you tuck your T-shirt into your jeans. Is there anything happening this weekend that doesn't involve people saying, "meow?" - Doris Whisply, Rose Park---
Doris, You shouldn't jump to conclusions about people who use "meow." Not everyone tucks their T-shirts into their jeans -- some have Kool-Aid mustaches and some draw mascara whiskers on their face. Everyone's different, Doris. Here's what's up for this weekend. Let's start with Friday's events:
- Jerry Seinfeld, the guy from Bee Movie, will be performing at Abravanel Hall this evening. The show start at 7. Tickets start at $46.
- Uber-indie band Houses will be at Urban Lounge this evening. D33J and Giraffula are also on the bill. The starts at 9. Tickets are $10.
- In Park City, comedians Lisa Alvarado and Dwight York will be onstage at The Egyptian Theatre. The show starts at 8 p.m. Tickets start at $19.
- The Tallest Man on Earth will be at The Depot tonight. Strand of Oak will open up. The show starts at 8. Tickets are $20.
---
- At Spring Mobile Ballpark, the Salt Lakes Bees will be taking on the Colorado Springs Sky Sox; first pitch is at 7:05 p.m.
- DJ's Pilo, Jesse Walker and Cedes will be performing at Urban Lounge, starting at 9 p.m. Tickets start at $5.
- Taylor Swift aka T-Swift will be at Energy Solutions Arena this evening. The show starts at 7. Currently it's sold out, but that doesn't mean you can't get tickets. Be resourceful.
- For some steamy wrestling action, check out UCW Wrestling at the UCW Arena tonight at 6:30.
- If roller derby is your thing, don't miss the Hot Wheelers take on the Salt Flat Fallouts at the Derby Depot, beginning at 7 p.m.
---
- Watch Police K-9s battle it out in a dog skills competition at the Wasatch County Special Events Center, starting at 10 a.m. Best of all, it's free!
- City Weekly, True TV, Bohemian Brewery & Brewvies will be showing a free screening of the latest Mad Men on the big screen at 8 pm.
- The 2013 Utah Pride Parade will be kicking off at the City and County Building, starting at 10 a.m.
For the weekend's complete list of things to do, click here.