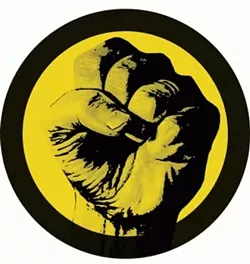 What started as a protest against government plans to pave over a city park to put up a shopping mall has developed into a massive protest in Turkey against the country's authoritarian leader. A rally is being held today in Salt Lake City in solidarity with protesters in Turkey.---
Turkey's Prime Minister Recep Tayyip Erdogan was once hailed in the country as democratic reformer, but in recent years has made a name for himself by crushing dissent, even making Turkey "the world's leading jailer of journalists," according to the Economist, and fining a media group critical of his policies of $2.5 billion, according to the New York Times.
Today, Salt Lake City residents can learn more about the protests in Turkey, help make some noise against the autocratic regime and stand in support with Turkish protesters, thousands of whom have suffered violence by police since the protest began Sunday.
Check it out, at the Salt Lake City & County Building, 451 S. State, Thursday, June 6, 6 p.m.
For more info, visit the protest Facebook page here. For a good primer on the Turkey protest, check out this handy guide via Mother Jones.