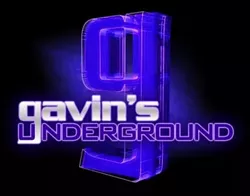 Paper arts are becoming a growing trend in the local art community, which has sparked interest in the simplistic. --- Whether it be construction, illustration or simple cuts and creases, the work that's been produced over the last year from exhibitions and festivals has jumped significantly. One of the artists on the forefront of the genre is Brandi Turner McGrath, one of the few creating precise cutouts and silhouettes, adding a 3-D perspective to her artwork and making every piece literally stand out.
Today, I chat with McGrath about her art career so far, the process to her work, breaking out into the local art scene and a few extra topics. (All pictures courtesy of McGrath.)
Brandi Turner McGrath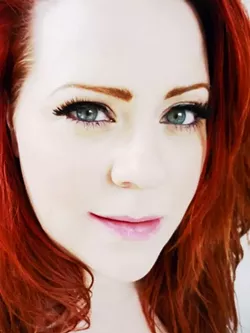 Brandi-Turner-McGrath.Tumblr.com
Gavin: Hey, Brandi. First off, tell us a little bit about yourself.
Brandi: Jack of all trades, master of none -- that just about sums me up. I like to dabble in anything and everything that catches my fancy. I'm a mother of three teenagers, future wife of the most patient man since the dawn of time, a former roller-derby girl, a burlesque dancer, an artist and a flibbertygibbet extraordinaire. I am never without a book, and firmly believe that walls were meant for art and bookshelves. I am slightly obsessed with anything with tentacles and more than slightly obsessed with Tom Waits. My home is filled with my collections: books, music, art, vintage clothing, mid-century furniture, bones, broken cameras. I've lived in Utah most of my life, with an early childhood in northeastern Wyoming and a brief stint in the coastal mountains of Oregon. I used to dream of the day when I could leave and go anywhere else; now, I know how lucky I am to be here. I've been lurking in the dark recesses of the local art community for years, trying to get up the nerve to really put myself out there. Now that I've done it, I wonder why I didn't do it sooner.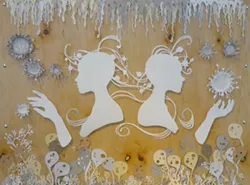 Gavin: What first got you interested in art, and what were some early influences on you?
Brandi: The first thing that really got me into art were all the books in my home. My mother read a lot of sci-fi and fantasy, which had such fascinating cover art. And we had shelves full of lovely, illustrated books of our own. I always wanted to be the girls on the covers of my mother's books and wanted to draw like my favorite children's illustrators. Leo and Diane Dillon, Edmund Dulac, Arthur Rackham, Kay Nielsen, Alphonse Mucha, and Edward Gorey were some of my favorites. I loved the tiny details, how every time I looked at them, I saw more than the time before. I wanted nothing more than to create the same little magic worlds.
Gavin: Did you seek any professional training or education in art or are you mainly self taught?
Brandi: I am mainly self-taught. Other than my junior high art classes and a couple of community classes, I have no formal art training. Most of what I have learned I have learned from reading incessantly or old-fashioned trial and error. I have learned a lot from studying the works of my favorite artists and a whole lot of patience. I was home-schooled in high school and studied more art than anything else. I'm not saying that a formal education wouldn't be lovely, and may just happen one day, but I am proud of having learned as much as I have on my own.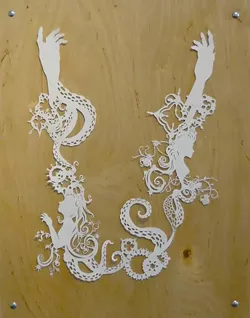 Gavin: What drew your attention toward papercrafts and silhouettes?
Brandi: It's a traditional art form in Denmark, where my grandmother is from, as it is in so many cultures, and I grew up making paper holiday decorations and gifts. And I have always been drawn to the way that silhouette art tells a story with just the outlines. Conveying an emotion in silhouette is more difficult for me than more traditional mediums; the subtleties of the pose have to do more work than they do in other mediums. I tried my hand at one for a friend and realized how much I loved making them. It just snowballed out of control from there and consumes a lot of my free time now.
Gavin: What was it like for you learning the art and figuring out the best way to form your shapes?
Brandi: Frustrating. Paper is a very versatile and malleable medium; it is also very unforgiving. I spend hours drawing the image in reverse and then comes the harrowing moment when I start to cut. One single slip of the knife and it can ruin the entire piece. Sometimes you can change the design, alter an element, and it can still work. Sometimes, the piece goes into the recycling bin. It's become a form of meditation for me -- the drawing, the cutting, layering them and forming the shapes to convey emotion and movement, knowing that if my mind isn't completely on the task it could all be destroyed in an instant.
Gavin: What pushed you to do more silhouettes of people above the rest of your works?
Brandi: I have always been drawn to portraiture. Humans are full of expression, conscious and otherwise. I am a people-watcher and like to observe the subtleties in the differences in human form. There are so many slight differences that make us each unique and yet we are all very much alike. I have a background in human anatomy and I like to see the differences in bone structure and musculature. I think there is beauty in everyone and that it's there for everyone to see if they only look.
Gavin: A lot of artists in the genre stay in the 2-D form, but you've branched into doing 3-D styles with layers and interactive sections. What persuaded you to start doing that?
Brandi: I felt limited by what I could convey with just one layer; they seemed so flat and lifeless. So, I started adding layers, and then more layers, then manipulating those layers to give more life and depth to the pieces. Then, I added separate elements. It just keeps on growing from there. I am currently experimenting with using other mediums to add more interest to my work. All my old friends -- watercolor, acrylic, pastels, marker, pencil and pen -- have all been finding their way into my current sketches. I can't tell if I like it yet, but that's all part of the process.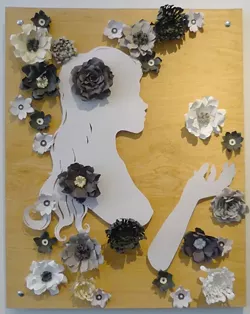 Gavin: What's the process like for you in making a new piece, from concept to final product?
Brandi: Most of the time, my ideas come to me randomly and I try to talk myself out of them. Then, I do it anyway. Sometimes I sketch my idea out in my idea book; sometimes I just start working. I draw the main feature in reverse, erase and start over dozens of times, and then cut it out when I'm happy with it. Once I have the central figure I make the other elements. When all the pieces are complete, I ready my frame, either a stained piece of wood or a shadow box, and do the initial manipulation of the paper. Next, I mount it, which is my least favorite part but so worth finally seeing my idea come to life. And then I do the final manipulation of the elements to give the illusion of movement. The longest any one piece has taken me to complete so far was three weeks, working full-time hours. It is not instant gratification working in this medium, but I think I have grown to love that about it.
Gavin: Do you tend to play around with your designs, or do you stick with the original concept once you start?
Brandi: A lot of the time, my ideas don't turn out the way I imagined. Sometimes I just have to set them aside to come back to later. And when figuring out the best way to create a new type of element, I often try several ways before I settle on something that works. I often plan to set elements a certain way within the piece but decide on a different placement once I start laying them out. It's a fluid process, full of room for error, and it works for me.
Gavin: Are there any plans for you branching out into other forms, or do you want to primarily stick to paperworks for now?
Brandi: I've been experimenting with just about every medium I can get my hands on for most of my life. I particularly like working with mixed-medium collage -- bones, rusty metal, discarded bits and pieces, scraps of vintage fabrics, broken toys; whatever catches my eye. Working solely in paper is a more recent thing. I'm trying to see how far I can take the paper, to see just what I can make it do. When I started working with paper in this way, I never thought that it would become my main medium. I guess we'll have to see what I come up with in the near future.
Gavin: What was it like for you breaking into the local art scene and doing exhibitions?
Brandi: My first show was a group show at the Dark Arts Festival of Utah, a local goth and industrial music/art festival, in 2002. After that first year, I joined the festival committee and have been running the festival's gallery since 2004. I have had such a great time seeking out and working with new artists for the gallery, trying to put together a cohesive show and laying out the gallery in the best way to showcase the year's work. Every year, I try to push myself to create something new for my own submission. And I have been really lucky with other galleries. Shilo, the tireless driving force behind Kayo Gallery, is a former roller-derby teammate of mine and she asked me to show my work in the gallery. I feel incredibly blessed to have had that opportunity and am saddened that the gallery is closed now. If it hadn't been for her belief in my work, and her hard work, I wouldn't be where I am right now.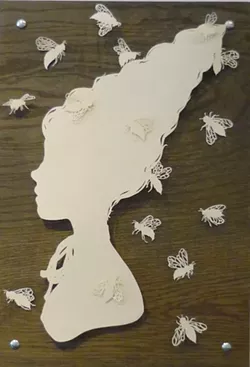 Gavin: How has it been for you working with local galleries and displaying your art around town?
Brandi: I have never felt comfortable or happy with my work until I started to work in paper. Even now, I still have my doubts; I know I can take it further. This is the the first time I have ever wanted to share my work with a larger audience. And it's been wonderful to have had such a positive reaction. The show at Kayo was the first time I've shown my work outside of the Dark Arts Festival. But thanks to the chance Shilo gave me, I have had several galleries interested in showing my work. I have been very lucky to have made such wonderful connections over the years.
Gavin: Being relatively new to the scene, what's your take on the art coming out of it?
Brandi: I've been a part of it for years, hiding behind the name "Aputel." I just recently decided to take my art, and myself, more seriously and began to use my real name. I have always been impressed by the massive amount of talent that Utah has to offer. Not only that, but we have a very supportive local scene. Whether it's visual art, or one of the other art forms, I have noticed how willing we all are to support and promote other's endeavors. Now that I have been branching out into the more mainstream contemporary-art community, I have become even more awed by how lucky I am to be an artist in Utah. It may not be one of the most lucrative markets, but it's one of the friendliest.
Gavin: Who are some artists you believe people should be checking out?
Brandi: Everyone! I love exploring the art world and finding new artists; it's always amazing to me the level of talent in this world. Some of my local favorites are Dan Tree, Melissa Millward, Barbara Lockwood, Jeff Carlisle, Matthew S. Armstrong, Megan Dipo, Jesse Draper, Madelyn Boudreaux, Brandon Voeller, and Shilo Jackson, late of Kayo, who finally has more time to spend on her own art. I've been really lucky to have met and worked with so many local artists over the years, it's hard to choose. Some of my favorite non-locals are Jason Levesque, Elisa Lazo de Valdez, Chad Ruin, Molly Crabapple, Zoetica Ebb, Audrey Kawasaki, Mark Ryden, Beth Cavener Stichter, Lisa Nilsson, Kako Ueda, and Peter Callese -- I could go on forever. I am drawn to ethereal, dark, distorted and lovely art and would love to collect enough to cover every inch of bare wall in my home.
Gavin: What can we expect from you over the rest of the year?
Brandi: I will be showing some of my recent work at Frisch, my neighborhood vegan cafe, in September. Stop by, grab some of the best vegan food around and take a look. It's at 779 S. 500 East, and they are some of the nicest people around. I am getting married this fall, and once that pesky wedding is out of the way, I can devote more of my time to getting ready for my next show, which is tentatively scheduled for early spring.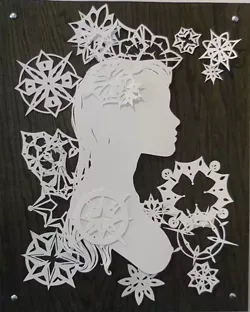 Gavin: Aside from the obvious, is there anything you'd like to promote or plug?
Brandi: The festival that gave me my start, the Dark Arts Festival of Utah. It's three days of music, art, vendors, dance, and fashion that draws performers and visitors from all over the world. It's completely DIY, with all of the committee members volunteering our time to put it on year after year. Keep an eye out for the open-submission call at the beginning of next year. And just to remind everyone that if they aren't going out and supporting the local community, there will be no local community to support. Art, food, services -- whatever it is, local is the way to go. Think of that cafe, gallery or store that closed before you got a chance to check it out and try and keep it from happening to another one. And keep an eye out for what Shilo Jackson from Kayo comes up with next. It will be worth it. If you want to keep up with what I am working on, you can follow me on Tumblr or like me on Facebook.
| | | | |
| --- | --- | --- | --- |
| Follow Gavin's Underground: | | | |