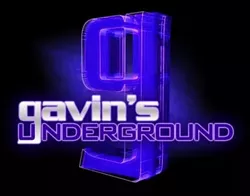 Pop-culture art is going to be a hot topic this weekend with the Salt Lake Comic Con happening the next three days, but I'll discuss that convention at another time. --- The fact is a lot of the artwork you're going to be seeing this week inside the Salt Palace walls and outside at surrounding galleries and businesses will be local and very familiar to people who love geeky entertainment. So, anyone looking to purchase something awesome over the next few days is going to have one hell of a hard time deciding.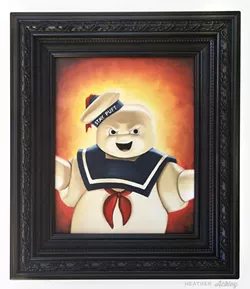 One of the more prominent local artists on the rise you can check out at the Con is Heather Ackley. Hitting art lovers with a combo of details of painted portraits of pets and current geeky icons, her art has gained a lot of attention lately, as it can be found on people's walls, custom prints and even throw pillows. Today, I chat with Ackley about her art and thoughts on the local scene. (All pictures courtesy of Ackley.)
Heather Ackley
Gavin: Hey, Heather. First thing, tell us a little bit about yourself.
Heather: I'm a hyperactive, overly ambitious and easily distracted artist who thinks she's hilarious and paints full time. I have a severe addiction to anything related to the Corgi dog breed or mid-century modern furniture, as anyone who follows me online knows. I have a talented husband who's also an artist, and we have two Corgi's. I generally don't put pants on until at least 3 p.m.
Gavin: What first got you interested in art, and what were some early influences on you?
Heather: I started drawing at a very young age, filling notebooks with doodles and using colored pencils. My dad was an artist when he was younger, and my grandfather is an amazing oil painter and sculptor. My late uncle was wildly artistic and encouraging, and was a big creative influence for me. I have very supportive parents, and throughout my childhood and teens I was placed in various summer art programs. My ultimate dream was to do fine art for a living.
Gavin: You studied graphic design at Salt Lake Community College. What made you choose SLCC, and what was its program like for you?
Heather: I wanted to get into an artistic career that I could rely on for steady income, so graphic design was my first choice. I had heard fantastic things about the graphic-design program and the teachers at SLCC. Once I got there and started the program, I really fell in love with the major and the professors. They really prepare you for the real world of design. I found that I had a natural talent for design and developed a great passion for it. I then became a greeting-card designer for four years.
Gavin: What was it like doing that kind of work?
Heather: Writing and designing greeting cards is definitely my favorite kind of design. While working for a greeting-card company, I kept a notebook with me at all times, writing ideas down as they came to me and trying to write from experiences I was having at the time. It was quite fulfilling knowing that cards I wrote and designed were used by others to express how they were feeling toward someone they care about. I still write and design cards on occasion and hope to have my own small greeting-card company one day, specializing in cards for the LGBT community. I've developed many cards I'm hoping to offer in boutiques by end of this year.
Gavin: What drew your attention toward pup culture and made you want to animate it?
Heather: My husband and I have always been avid art collectors, and we love to fill our home with things that reflect our interests. We don't buy generic mass-produced art from chain stores, we buy art that directly reflects who we are as people. So when I started creating art of my own, it was natural for me to paint what interested myself as well as others. I think everyone should fill their home with things that interest them, so I enjoy providing art that can contribute to a house becoming a home.
Gavin: When did you decide to start becoming a freelance artist and creating your own works as a professional?
Heather: Up until last July, I was working full time as a design contractor for Franklin Covey's creative team. I was asked by a close friend to illustrate or paint her boyfriends' dogs and realized it was a great opportunity to try oil painting for the first time. It went great and I started getting commissions from other friends and family, so I quickly went part time at my job. In September of last year, I had enough work to leave my job and begin painting full time.
Gavin: What was it like for you busting out pieces and creating a portfolio of work for people to check out?
Heather: It wasn't too hard getting enough pieces done to have an online portfolio because I was getting quite a few commissions and posting them online as I finished them, and I decided to have a booth at SLC Nerd this last April and needed to crank out a lot of pieces for that. I pretty much set myself up to have no choice but to get work out for people to see.
Gavin: What's the process like for you when creating a new piece, from concept to final product?
Heather: It's actually pretty simple. I keep a notepad of ideas so I'm definitely never short on those. If anything, having such a long list of potential projects drives me a little crazy. My pieces aren't overly conceptual, just portraits, mainly. So, I gather reference material, or take my own photos to work off of when possible. I then get it all sketched out on a primed surface, which is generally panel or cradleboard. I then block out the basic color shapes, highlights and shadows in a dark, medium and light tone, then go back over that, blending the tones together and then adding details. Every artist paints with a different process, and I'm not classically trained, so I'm sure I do it a bit differently than most.
Gavin: Do you change a lot of it as you work or do you stick to the original idea?
Heather: Since I mainly work off of photo or drawing reference, the concept doesn't really change at all as I go. I already know the colors I want and the overall look. However, with each new piece I do I seem to encounter a new texture or surface that needs to be rendered that I haven't done previously, so I always end up solving those problems as they come.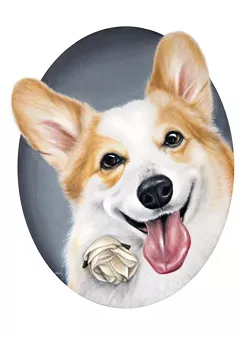 Gavin: When it comes to the geeky items, how do you find a balance of making something new that people will enjoy without deviating from the original reference?
Heather: I try to offer fan art that isn't already offered. Sure, I have a Stormtrooper painting, and there's a million of those out there. But I try to execute things in a new way, like with the staining on wood around the subject that I've done on all my Star Wars pieces. Or I try to pick subject matter that hasn't already been executed well by other artists. Ahsoka Tano is one of my favorite characters in the Star Wars universe, but when I looked for Ahsoka fan art, I realized that aside from poorly drawn interpretations of her -- usually scantily clad and not portrayed in a strong manner -- there really isn't any fan art of her. Also, rather than trying to be overly clever and conceptual with my pieces, I like to simplify and show the character in their most basic form; a traditional portrait of characters we're not used to seeing in such a traditional light.
Gavin: How has it been for you going around town and doing exhibitions with groups?
Heather: I've been so pleasantly surprised by how welcoming and supportive every artist in the community has been. I expected it to be more competitive. I've been encouraged to apply for every festival, been offered freelance, gallery opportunities and gotten lots of exposure just from artists I've networked with. We're all helping each other by throwing out leads for group shows and consignment opportunities. It's a very encouraging and inviting community. And, of course, I get a kick out of doing shows and seeing kids get excited when they see my work. Growing a following and fan base of people besides friends and family has been very encouraging.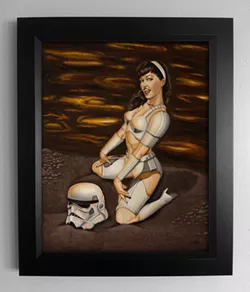 Gavin: Aside from the geek works, you also do oil portraits, mostly of animals. What's the reaction from people when they see that side of your work?
Heather: Some people see that I do pet portraits and are blown away that people spend money for something like that. Others don't miss a beat and are right on board, showing me photos of their animal on their phone and telling me about their personality. I'm a crazy dog lover, so I get a kick out of that. Mostly everyone loves animals. So, my pet-portrait work is something that can reach everyone. It's a great gift for family members during the holidays, so that's my busiest time.
Gavin: For anyone interested in having something created by you, what do they need to do?
Heather: For a commission ,I just have the client e-mail me a basic description of what they want to start. If they want a pet portrait, I ask them to send me a few photos of the animal and a short description of the animal's personality. I then let them know what photo might work best -- I always ask for the clearest, high-resolution photos they have -- then I provide pricing and an estimated timeline for completion.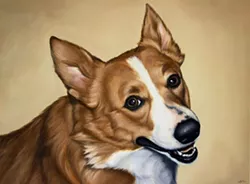 Gavin: Going local, what's your take on the art scene here, both good and bad?
Heather: As stated above, the good is definitely the positive vibe the Utah art scene has; it blows me away consistently. The bad would probably just be that not everyone in the valley appreciates art and is willing to spend a little extra money for it. A lot of folks here seem to have art in their home as an afterthought, not part of their lives. They go to a big box store and buy a canvas print of a black & white flower photo, hang it up and call it good. It's just wall filler to them. Because of this, a lot of local galleries struggle to stay open. Hopefully, that starts to change.
Gavin: Is there anything you believe could be done to make it more prominent?
Heather: I think we've already got some great momentum on this with the new art festivals that have started up. They are growing rapidly and people who normally wouldn't be exposed to so much great local art are now. Keeping attendance and support up for these events will allow them to grow and grab an even wider market. People need to share the Facebook event invites and encourage their friends to go check the shows out.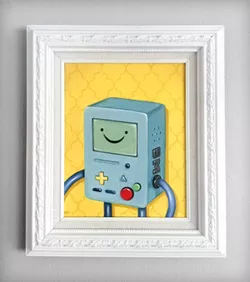 Gavin: How has it been for you as an artist working with local galleries in town?
Heather: I've had great luck with local galleries. Of course, all artists I've talked to have had various experiences they've learned from locally. But for me, having my work at a few places over the last year has been a very positive experience. Most local galleries are great about letting you get your foot in the door and participate in group shows. I've done quite a few group shows, but am hoping by sometime next year to have a large enough and consistent enough body of work to have a solo show. That's my goal I'm working towards.
Gavin: What's your take on Gallery Stroll and the work they've done over the years promoting local art?
Heather: I absolutely love Gallery Stroll. It gets people out, socializing, supporting galleries and talking about art. It's a big boost for those businesses, as well. It's also really opened up great opportunities for artists like me to participate in group shows from month to month. I hope to see it expand further.
Gavin: Who are some other local artists you recommend people should be checking out?
Heather: Oh, man. There are so many. Magen Mitchell is amazing and really knows her stuff; she's a big inspiration to me. JJ Harrison is a local illustrator who now does work on the Adventure Time comics, as well as art prints for Mondo. Dave Styer does really clever and fun Star Wars art that always gives me a giggle. Brittani Nay is a talented wood-burning artist who does mainly geek art, as well. There are just so many; Utah is filled with talent.
Gavin: What can we expect to see from you over the rest of the year?
Heather: I'll be participating in Mod A-Go-Go's September gallery show, which is a modern chair competition and art show. I'll be submitting a custom-built modern bench for the competition, as well as a few paintings. In October, I'll be participating in their Halloween group show and possibly Blonde Grizzly's, as well. As the holidays gear up, I'll be spending a lot of time on pet-portrait commissions. Some Ninja Turtles pieces and more Adventure Time are also in the works. I'm excited to see what 2014 holds for me!
Gavin: Is there anything you'd like to promote or plug?
Heather: I'll be at Salt Lake Comic Con -- Booth E2 in Artist Alley -- this Thursday through Saturday at the Salt Palace. I'll have some new fun pieces, so come check that out. Definitely come to the September Gallery Stroll and check out Mod A-Go-Go's chair competition. Spread the word that they're looking for submissions for hand-built chairs, benches and stools, as well as artwork to show.
| | | | |
| --- | --- | --- | --- |
| Follow Gavin's Underground: | | | |