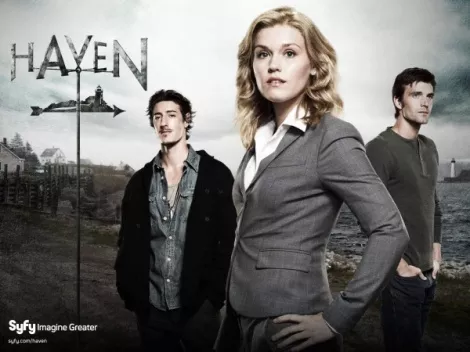 What's new on the box(es) tonight:
Haven (Syfy) Season Premiere: Yes, the other Stephen King-related spooky-town show that isn't Under the Dome really is still on—and now into Season 4, no less. ---The whole Friday the 13th premiere thing was probably just a coincidence.
Real Time With Bill Maher (HBO) Season Premiere: This is no coincidence, however: Bill kicks off the second half of Season 11 of Real Time with guests Science Guy Bill Nye, economist Zanny Minton-Beddoes, former Lt. Gov. Michael Steele, journalist Matt Taibbi and, just guessing, 350 Anthony Wiener jokes.
Also new tonight:
Perfect Score, America's Next Top Model (The CW)
The Million Second Quiz (NBC)
Comedy Bang Bang (IFC)
WWE Smackdown (Syfy)
Fashion Police, Hello Ross (E!)
Strike Back (Cinemax)