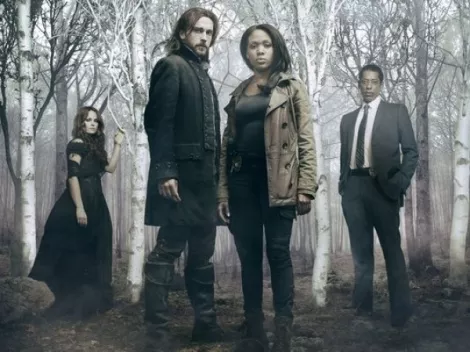 What's new on the box(es) tonight:
Sleepy Hollow (Fox) Series Debut: Thanks to a spell cast during the Revolutionary War, Ichabod Crane (Tom Mison) is transported 250 years to the present—but, surprise, so is the Headless Horseman! ---Turns out that HH is but one of the Four Horsemen of the Apocalypse, and Crane must stop him while adjusting to this crazy new world of laws, technology and SuperCuts. Mison is intense and broody, and Sleepy Hollow's production is dazzlingly high-dollar and chilling—just keep it weird, Fox.
Under the Dome (CBS) Season Finale: Dean Norris lives! This Stephen King saga started off strong but then went sideways at the midpoint of what was supposed to be its only season—after promising one-and-done, CBS picked the series up for second run next summer, presumably titled Still Under the Dome. Maybe tonight's finale, which King himself has said wraps up better than his book version, will justify a Season 2.
Late Night With Jimmy Fallon (NBC) News from the '90s: It's The Pixies' first TV appearance since Kim Deal quit and was replaced with the only person cool enough for the gig, The Muffs' Kim Shattuck! No word if Deal has replaced Shattuck in The Muffs.
Also new tonight:
Bones (Fox)
The Million Second Quiz, American Ninja Warrior, Siberia (NBC)
Dancing With the Stars (ABC)
Breaking Pointe (The CW)
WWE Raw (USA)
Totally Biased With W. Kamau Bell (FXX)