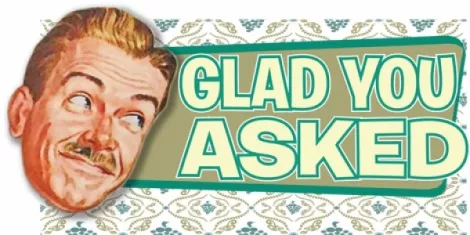 Dear GYA, You know what's weird? Every time I pull out my white iPhone, women appear out of nowhere to ask me for directions to Bikram yoga studios, recipes for zesty do-it-yourself seasonal lattes or even fun and festive things to do for the whole family. Since I have no idea what these ladies are talking about, any suggestions for things to do today? - Mark Rumdymple, Salt Lake City---
Mark, You have a white iPhone?! Real quick, any suggestions for places to get cheap, but yummy, ornamental, seasonal candles? Thanks in advance. Here's what's up for today:

Tonight is Cosmic Curling night at the Utah Olympic Oval in Kearns. For $7 you can participate in the Olympic sport of ice sweeping while jamming out under black lights and lasers. The action starts at 8. Watch these highlights to get fired up:
Witches Math Magic will be onstage at Kilby Court this evening. The Saintanne, The Crook and the Bluff are also on the bill. The show starts at 7. Tickets are $6.
It's Monday, which means Film Buff Night at Brewvies. Tonight's free show is the horror comedy classic Tucker & Dale Vs. Evil. The shows starts at 10.
For today's complete list of things to do, click here.