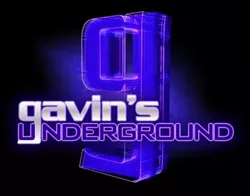 It's fun sometimes being the epicenter of both an indie-film scene and the catalyst location of the under-budgeted major-studio front, all at once, but that's the price we pay for living next door to the biggest film fest in the country each winter. --- In recent years, we've struck back in our own ways with other film festivals, as well as monthly competitions and screenings, but few are as remarkably artistic as that of the Free Form Film Festival. This festival brings in the truly unique, the stuff you'll never see on the indie-flick circuit and may never see again. And all that kicks off tomorrow, running Oct. 10-12 at the CACU (Central Utah Art Center) on 200 South in downtown Salt Lake City -- an indie film fest for those looking for something just a little more different than "different."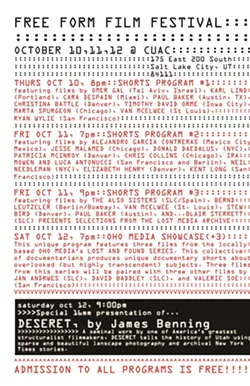 Today, I chat with FFFF founder Tyrone Davies about his own film career and other projects he's involved with, the festival itself and a few other topics. (All images courtesy of the FFFF.)
Tyrone Davies
Gavin: Hey, Tyrone. First thing, tell us a little bit about yourself.
Tyrone: I'm a filmmaker and a media artist. I currently live in Denver, as I teach at the University of Denver, but I've lived in Salt Lake at about four different times in my life. I'll probably always do shows in Utah as both a participating artist or as a curator; it's always fun to go back. In terms of my filmmaking, I was never really interested in making typical Hollywood narrative works; a filmmaker friend and I started the Free Form Film Festival in 2003 because we wanted to promote the types of works that inspired us. We didn't feel that there were enough unique film and video works out there ... well, they are out there, but in most cases, people don't know what to do with them. So, I guess I'm kind of an evangelist for unconventional cinema forms.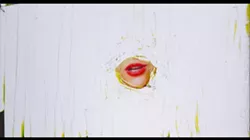 Gavin: What first got you interested in film and media, and what were some early influences on you?
Tyrone: I was a theater major as an undergraduate, but I always wanted to be a visual artist, too. I think there was a point somewhere along the way when I realized that film was the perfect synthesis of everything I was interested in: performance, photography, design, music, etc. As a kid, I always loved art and films that I couldn't fully understand. I didn't really know why, but later, I guess I discovered that I had a sort of distaste for films or stories in which everything was completely explained. I like the mystery and openness of experimental films. They can be interpreted in various ways. Stan Brakhage, Anthony Balch, Meredith Monk, David Lynch, Robert Wilson, Antonin Artaud, Samuel Beckett -- these are some early influences. Not all of these are filmmakers, but they all have some connection with films or have made film/video works.
Gavin: You received your MFA from the San Francisco Art Institute. What made you choose its program, and what was it like for you there?
Tyrone: SFAI is a really unique experience; it has a pretty radical history and I had some incredible experiences there. One experience that was really valuable was that I was a teaching assistant for the experimental filmmaker George Kuchar just about a year before he died. He probably made about 10 films a year -- that's not an exaggeration. I learned from him and a few others that you just keep doing what you do and you don't stop; maybe some of the best advice I can think of for an artist.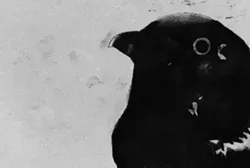 Gavin: How was it for you breaking into filmmaking and creating your own works?
Tyrone: "Breaking into filmmaking" is a funny way to put it when you do what I do because I don't really have any relationship with the film industry. I have worked for all kinds of film and video productions and so I know that world well, but I never had to "break in" to anything in terms of my own projects because you don't really need -- and should not expect to get -- permission to make experimental films; you just do it on your own and then try to get your work shown. I have found that art galleries are often more friendly to filmmakers such as myself than film festivals are; maybe that's partly why I run my own fest. Even most independent fests are kind of beholden to the Hollywood production model.
Gavin: You were one of the founders of what's currently known as Incredibly Strange Movie Night. What was it like for you starting that series, and what do you think of its growth over the years?
Tyrone: Well, I collaborated with Blair Sterrett, the founder of ISMN, on several projects, but ISMN is really his project and I normally just see myself as another spectator in awe of Blair's crazy shows and weird film knowledge.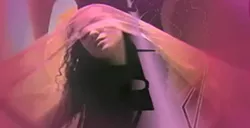 Gavin: Over time, you helped create Lost Media Archive. What inspired you to do that, and how has it been building that library to what you have today?
Tyrone: I assisted in compiling materials, but, again, Blair is really the force behind both the LMA and ISMN. My biggest connection to the archive is that the Free Form Film Fest often hosts LMA screenings. We are doing this on Friday, Oct. 11, too, as part of the CUAC event. I have also helped Blair edit programs together. I wish I had time to do more, actually.
Gavin: You have your own production company called Loaf-I. What's it been like having your own company and producing films whenever you feel like it?
Tyrone: Most of the things I create are done on virtually NO budget. In a way, Loaf-i is just a label to put on things I do. I always laugh when I get asked about it.
Gavin: Professionally, you're a full-time lecturer at the University Of Denver. How did that opportunity come about and how has it been for you being a part of that university?
Tyrone: It's been great. You learn more about what you do when you teach it. In some ways, it's not very different from curating a film program. I get to introduce students to new ideas using moving pictures. That's a dream job for me.
Gavin: How did the idea for the Free Form Film Festival come about?
Tyrone: There are a TON of film fests out there these days, but they mostly show the same types of films. We called it "Free Form" because we are trying to fight the notion that a film NEEDS to be a certain type of creation. There are as many ways to make a film as there are people.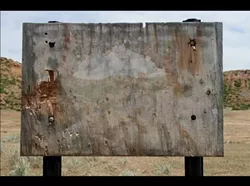 Gavin: What was it like for you putting it together and starting up the very first fest?
Tyrone: Hard, because we started as a touring event and we were doing shows in cites where nobody knew us. We had some good shows and some bad ones, but it was great fun most of the time.
Gavin: Did you know that now you'd be doing another one so soon after the first, or did you think it would end up being a one-off?
Tyrone: Ryan Wylie, my co-founder, and I hoped it would last. I had done some similar one-off shows before hand so I was ready to do something lasting, even if it was very small.
Gavin: What made you choose to expand into several cities at once, and how much work is it for you planning several festivals at once?
Tyrone: Ryan currently lives in San Francisco and does shows there. I live in the Intermountain West and do shows here. We used to tour, but once I got married and had kids that became almost impossible, so the fest ended up following the two of us wherever we went/lived. A few years back, I was doing the San Francisco shows and Ryan was doing shows in New York, Missouri, Texas. This project has always been kind of transient in one way or another.
Gavin: What's the process like behind choosing the films that will appear and in what city?
Tyrone: We accept submissions, but we also request works we like from the filmmakers directly. It's funny -- we hardly think about it now because we have been doing it for 10 years. It's almost like breathing -- we just get films and show them. At this point, promotion is harder than programming is for us. I would say, however, that within about a year, we will probably switch to looking at a larger quantity of submissions and to putting out a much larger call for submissions. Readers should go back to the website in a couple of months. A LOT is going to change! We were on a sort of plateau for a while, but we did a Kickstarter campaign a year ago and then we were able to get some exciting things rolling with that money. Keep in touch for more!
Gavin: How much of a challenge is it working with so many directors and producers at once to get everything together and making sure it all goes off without a hitch?
Tyrone: One advantage to being an "alternative" to other festivals is that you make your own rules. We are pretty low key and won't work with people who we think would give us trouble. The underground film community is pretty easygoing because there's so little money in it. MONEY is the reason one hears of promo nightmares in industry-run film events. Running the FFFF isn't easy but we have had very few problems over time.
Gavin: This time around, you'll be presenting the fest for three days in SLC at CUAC. What made you choose CUAC as the hub, and how has it been working with them?
Tyrone: They are great to work with. Like I mentioned earlier, contemporary art spaces are a great place for us. Theaters can be hard to deal with because you often have to rent the venue. That's okay when you have the right product for a large theater. You can make your money back then, but when you are trying to introduce audiences to new genres of film and video art, you are up against different obstacles, and filling a 300-seat theater becomes very difficult. Even if you have the greatest experimental film ever made, it's a hard thing to sell to an audience that has never heard of such a thing.
Gavin: What's this year's lineup looking like, and what are some of the must-see films you'll be showing?
Tyrone: I'm most excited about a film called Deseret. It's a seminal work of structuralist cinema by James Benning, an experimental film about the history of Utah. I have been wanting to show it to a Utah audience for years. In addition, I am most excited about the overall variety of works in the program. I think that each screening has the capacity to really challenge AND entertain. It's not often that you get both.
Gavin: What can we expect from both yourself and your projects over the rest of the year?
Tyrone: Aside from the FFFF, I just finished a six-hour documentary about Utah -- no wonder I wanted to show Deseret. I'm sure that sounds pretty crazy to make such a long film, but I did it anyway; I plan on showing it in three installments. It's not a trilogy, it's one REALLY long film, but it probably needs to be seen with long breaks in between, so it is in three parts. It's difficult to summarize, but it has a lot to do with definitions of Zion. It's about the politics, culture and outright strangeness of our state. I just started submitting it to major festivals; we will see what happens. It's called Glorious Things are Sung of Zion.
| | | | |
| --- | --- | --- | --- |
| Follow Gavin's Underground: | | | |