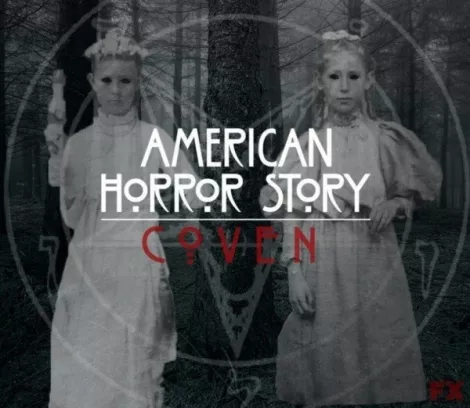 What's new on the box(es) tonight:
American Horror Story: Coven (FX) Season Premiere: So, you didn't like Season 2; 2012's Asylum was just too dark, complicated and humorless a follow-up to American Horror Story's near-perfect first season. ---Showrunner Ryan Murphy knew you'd be back for more, anyway, but at least he's made adjustments with American Horror Story: Coven—yes, the title implies witches. Set in modern-day New Orleans, Coven borrows a little from X-Men: Returning AHS repertory player Jessica Lange runs a school to teach young witches (like also-returning Taissa Farmiga) how to harness their powers to survive—especially against rival voodoo practitioners (like new AHS arrival Angela Bassett). Lily Rabe, Sarah Paulson, Frances Conroy and Alexandra Breckenridge are also back, and Murphy seems to be making good on his promise of a campier season loaded with "evil glamour" … whatever that is.
Arrow (The CW) Season Premiere: Oliver/Arrow (Stephen Amell) returns to Starling City to find things even more effdup than usual—and there's a new threat/possible lust object (guest star Summer Glau) trying to take over his company! All this, and even more Queen family drama and flashbacks to The Island! It's the superhero show that keeps on giving!
The Tomorrow People (The CW) Series Debut: Stephen (Robbie Amell, cousin of Arrow's Stephen Amell—follow?) is a different kind of pretty teen—but he has no idea how different until he meets up with fellow pretty teens the Tomorrow People, a genetically advanced race with powers of telekinesis, teleportation, telepathy and maybe even sweet Telecaster licks. Sounds cool, until he learns that a shadowy military operation—there's always a shadowy military operation!—is hunting down the Tomorrow People today, and tomorrow, as well. As with most CW fare, TTP is more fun if you just don't think about it too hard.
Also new tonight:
Survivor, Criminal Minds, CSI (CBS)
Revolution, Law & Order: SVU, Ironside (NBC)
The Middle, Back In the Game, Modern Family, Super Fun Night, Nashville (ABC)
The X Factor (Fox)

It's Always Sunny In Philadelphia, The League (FXX)
South Park, Key & Peele (Comedy Central)
The Soup (E!)
Top Chef (Bravo)
Duck Dynasty (A&E)
Toddlers & Tiaras (TLC)
Ghost Hunters (Syfy)