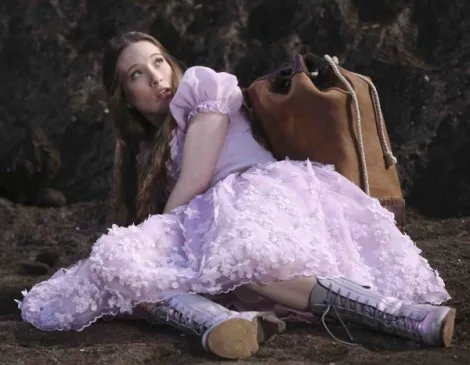 What's new on the box(es) tonight:
Once Upon a Time in Wonderland (ABC) Series Debut: In case you didn't gather it from the title, Once Upon a Time in Wonderland (no, it's not too wordy at all) is an Alice in Wonderland-themed spin-off from ABC's inexplicable hit Once Upon a Time—if you love that, you'll love this, easy. ---For the rest of us, the only really interesting detail about OUATIW is that John Lithgow(!) replaced Pee-Wee Herman(!!) as the voice of the White Rabbit. Also starring are Naveen Andrews from Lost, Michael Socha from Being Human U.K. and, as the voice of the Caterpillar, Iggy Pop. Yes, Iggy fucking Pop!
Filthy Sexy Teen$ (Adult Swim) Pilot: Creator/writer Paul Scheer (NTSF:SD:SUV, The League) attempts to out-ridiculous ABC Family's Pretty Little Liars franchise with Filthy Sexy Teen$, set in "the Hathaway School for the Wealthy, the country's oldest preparatory high school and snowboarding academy" (That in Park City?). Not yet a series, but here's hoping.
Preview link, because CityWeekly.net can't host a "complicated" embed.
Also new tonight:
Parks & Recreation, Welcome to the Family, Season Saves the World, The Michael J. Fox Show, Parenthood (NBC)
The Big Bang Theory, The Millers, Two & a Half Men, The Crazy Ones, Elementary (CBS)
Grey's Anatomy, Scandal (ABC)
The X Factor, Glee (Fox)
The Vampire Diaries, The Originals (The CW)
Project Runway (Lifetime)
Anger Management (FX)
Impact Wrestling (Spike)
Pawn Stars (History)
Childrens Hospital, The Eric Andre Show (Adult Swim)